UX/UI Designer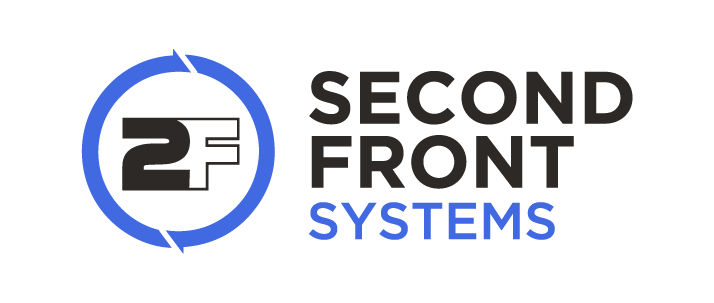 Second Front Systems
We're building brand new software for a variety of national security uses and it all starts with design. The success of our new platforms hinge on a functional, easy to use interface that is rich with data. The quality and format of our data is crucial for our Department of Defense customers, who need accurate, timely, and relevant information to make critical decisions about technology acquisition. Your work researching, designing, and prototyping will be critical for our
users. You
will be a part of a small team of designers, engineers, and product managers to build and deliver our data-driven web application for our Department of Defense customers, spending 90% of your time designing in Sketch and Axure.
U.S. citizens only
YOUR RESPONSIBILITIES
Resolve conflicting end-user requirements
Create user personas and conduct user research
Create prototypes, wireframes, and mock-ups to demonstrate the functioning and layout of the product
Define user task flows and interaction models
Communicate and partner with other teams to leverage expertise and resources
Embrace an agile and iterative approach to projects
Facilitate UX/UI Design Workshops
YOUR ATTRIBUTES
Strong empathetic user-centered design skills
Curiosity and continuous learning
Consistent Prospecting
Thoughtful Planning
Strong visual communicationImpeccable collaborative work with designers, developers and product managers
Excellent communication, documentation and presentation skills
High energy, resourcefulness and ability to work in a fast-paced environment
YOUR QUALIFICATIONS
BA in graphic design or related field, or equivalent experience
A portfolio demonstrating a high level of visual aptitude for both web and mobile applications
Basic understanding of HTML/CSS3+ years previous experience with UX and UI work
3+ years working within a Scrum development methodologyKnowledgeable in wire-framing tools, storyboards, user flows, and user personas
Experience Adhering to a design systemUsing Sketch and Axure
PREFERRED ATTRIBUTES
Experience working with Material Design
Full cycle design experience, building platforms from the ground up
ABOUT SECOND FRONT SYSTEMS
Second Front Systems (2F) is a public benefit, venture-backed software company that equips defense and national security professionals for long-term, continuous competition for access to emerging technologies. Our products help speed, simplify and strengthen the acquisition process by collecting and tailoring relevant company and technology data, reducing cyber and foreign influence risk, and streamlining cybersecurity and compliance accreditation.
Founded by two former Marines with firsthand experience of the dangers outdated technology poses in combat, our team is dedicated to fast-tracking government access to disruptive, commercially-proven technology for U.S. national security missions. We serve as a trusted advisor in the defense and national security sector by empowering the federal government to move at the speed of relevance without sacrificing security and to achieve a strategic advantage.
Headquartered in Arlington, Virginia, as well as having a bi-coastal and international presence, our distributed team spans across the world. We're excited to welcome and bring on a variety of professionals looking to operate on the front lines of technological innovation. Visit our careers page to learn more about opportunities at Second Front Systems.
Apply for this job
Tell a friend