UX Instructor Lead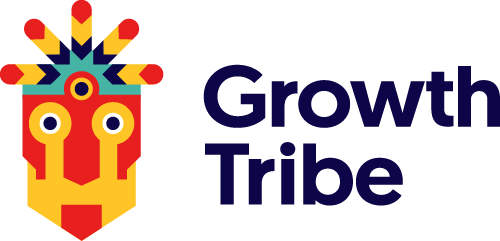 Growth Tribe
Growth Tribe is a digital learning partner for both individuals & organisations, specialising in data science, growth, innovation and customer experience.
We help our learners and partners acquire the most in-demand digital capabilities through actionable, hands-on and enjoyable courses & learning programs.
Operating across 6 European countries, Growth Tribe has supported the learning journeys of over 16,000 adults in over 900 organisations and that's only the beginning. We are on a mission to elevate humanity through learning by transforming how professionals and businesses learn and grow.
Growth Tribe is scaling its product offerings and looking for a Lead trainer & coach to maximise the learning and business outcomes for our clients. This role exists at the intersection of Learning Design, Teaching, Coaching, and User Experience Design. Success in the role requires working closely with other coaches, trainers at Growth Tribe, and improving our 12-week immersive UX design course in a data-driven and innovative way.
As a UX design lead trainer & coach, you deliver coaching for high-value clients, provide insights to the Head of Learning Studios and contribute to the ongoing discovery, development, and delivery of scalable UX training and coaching products.
See an example of the projects that our participants deliver here!
We are open to either a 4 or 5 day work week!
Responsibilities
Design the full learning experience from A-Z including lectures, workshops, challenges, study guides, tutorials, coaching frameworks, and assessments
Keep pace with developments in the industry, UX design best practices, and sharing knowledge with the team
Collaborate cross-functionally to design one of the best courses in the market
Manage the product roadmap and priorities of the 12-week UX Course
Deliver one-on-one coaching to help participants implement their learnings into their project
Lead the other UX trainers and coaches to ensure the success of product iterations, product delivery, and customer experience
Measure and improve quality of all aspects of the learning experience
Oversee collection of use cases and customer feedback on successes and failures
Deliver highly engaging live online training and facilitation up to 2-3 times per week
Support our community of participants and alumni on slack
Skills Needed
Alignment with and passion for Growth Tribe's mission to teach people the skills they need to grow their career and business.
At least 2–3 years of experience working in User Experience Design.
Fluency in some or all of the following topics: User Research and Personas, Usability Testing, UX Analysis, Information Architecture, Visual Design, Wire-framing, Prototyping, Analytics and Optimisation, Mobile UX, and/or HTML/CSS/Javascript.
Impressive portfolio containing visually appealing work that has shown to drive results for Medium / Large clients (preferably some well-known clients). 
Knowledge of the competitive landscape, and industry players/leaders in UX.
Competency in product/project management tools and common communications tools like Slack
Perks
Work in a very fast-paced environment with a lot of young people and more than 41 different nationalities
Lots of room for personal and professional development inside a scale-up
A yearly training budget of €1500 euro per year
Great office in the heart of Amsterdam at the Marine terrein 
Free daily lunch, fruit, snacks and tasty coffee
Leased laptop & other teach/subscriptions you might need
A discount on your gym membership (OneFit)
Weekly team activities (even virtually) to keep the spirit high
Sounds like you? Well… what are you waiting for, apply!
We can't wait to meet you!
Apply for this job
Tell a friend