Senior UI/UX Designer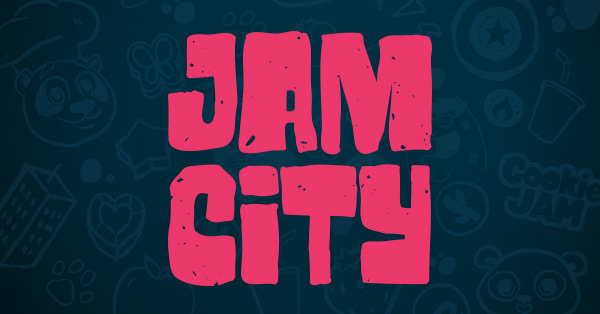 Jam City
As a leading mobile games developer, Jam City is looking to "level up" our talent. We're on the hunt for innovators who consider themselves dynamic, collaborative and thrive in a fast-paced environment. 
PERKS & BENEFITS
Unlimited Vacation, Paid Sick Days, Kin Care & Holidays*
100% Covered Medical and Company-Sponsored Dental & Vision (Plans Vary)*
Life Insurance, 401k, Flexible Spending Accounts, Commuter Benefits & More*
Catered Lunches & Well-stocked Kitchens
Wellness Activities & Programs (Yoga & Zumba)
12 Weeks Paid Parental Leave*
Happy Hours
Company Events
Dog-Friendly*
*Only applies to full-time positions.
ABOUT THE ROLE
We are searching for a talented
Senior UI/UX Designer
who will help contribute to either one of our successful live titles OR a brand new game! You will work with some of our industry's top talent, creating an amazing user experience for our players!
**In order to be considered, you MUST provide us with either a link to an online portfolio, website or a pdf showcasing recent artwork upon application.
RESPONSIBILITIES
Collaborate with cross-functional teams including product management, UI/UX department, game design and engineering to define, design and implement fun and innovative solutions. 
Create wireframes, storyboards, user flows, and prototypes to effectively communicate interaction and design ideas.
Present designs and key milestone deliverables to peers and stakeholders while clearly communicating design rationale.
Work with Lead UX/UI Designers, Game Designers, and Product Managers to help create, rapidly iterate on, and achieve the vision for UX and UI in a given feature or game.
Visually and verbally articulate design decisions to teammates both within and outside of the UI/UX department.
Conceptualize and articulate ideas designed to solve complex design problems, minimize player pain points, and elevate UX/UI in our products beyond industry standards.
Establish and promote best practices, and educate others by presenting original concepts in departmental knowledge sharing meetings.
Work within an established style while striving to raise the quality bar within the set style.
Scope work, set project deadlines and deliver on time.
QUALIFICATIONS
4 yrs of experience as a UI/UX Designer with at least 2 yrs within the video games industry.
Experience working with Unity.
Experience creating wireframes, storyboards, user flows, visual designs, and mobile prototypes as well as clear documentation.
Proficiency in Photoshop, Illustrator, and XD or other prototyping tools.
Ability to give and receive feedback gracefully.
Must demonstrate UI / UX design skills with a strong portfolio.
Up-to-date with the latest UI trends, techniques, and technology.
NICE TO HAVE
Experience creating animated mockups of UI flows and transition-prototypes.
Motion Graphics and/or After Effects knowledge.
Worked on mobile games.
OUR COMMITMENT TO EQUITY, DIVERSITY, & INCLUSION
We believe in creating games that unite people across the world and that showcase our commitment to providing an environment that is both inclusive and diverse for our players and employees. We strive to create a workforce that is reflective of our global player community as we know that we are stronger and better when we play together. To help promote an inclusive culture, we celebrate the visible and invisible diversity of our Jam Citizens through initiatives including Employee Resource Groups, cultural events, trainings, speaker series, and more. 
Jam City is an equal opportunity employer. We enthusiastically accept our responsibility to make employment decisions without regard to race, age, sex (including pregnancy), national origin, ancestry, religion, ethnicity, marital, or domestic partnerships status, disability, genetic information (including the refusal to submit to genetic testing), predisposing genetic characteristics, military status, veteran status, domestic violence victim status, sexual orientation, gender identity or expressions, or any other classification protected by federal, state, and local laws. Our management is committed to following this policy with respect to hiring, placement, promotion, transfer, demotion, layoff, termination, recruiting, pay, and other forms of compensation, training, and general treatment during employment.
ABOUT JAM CITY
Jam City is an award-winning mobile entertainment studio providing unique and deeply engaging games that appeal to a broad, global audience.
Led by CEO Chris DeWolfe, former MySpace co-founder and CEO, and COO Josh Yguado, former 20th Century Fox executive, Jam City is the creative powerhouse behind some of the highest-grossing and most enduring mobile games. Jam City's global franchise Cookie Jam has generated more than half a billion dollars, and Panda Pop has more than 120 million downloads to date.
The company also is the go-to studio for Hollywood, having developed immersive, narrative-rich mobile games around iconic entertainment brands. The company's popular RPG game Harry Potter: Hogwarts Mystery was the #1 game in more than 40 countries at its launch in April 2018.
Jam City has nine studios located in Los Angeles (HQ), Berlin, Buenos Aires, Bogotá, Burbank, Cedar Falls, San Diego, San Francisco, and Toronto.
Apply for this job
Tell a friend