Senior UX Designer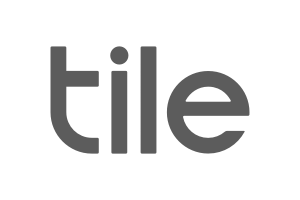 Tile
We're looking for open-minded individuals who want to expand the ways technology can help people. We work fast, collaborate, and celebrate as a team. We're united by a commitment to shaping Tile's culture around the needs of our colleagues and customers, and by our desire to build a diverse and welcoming workplace.
About Tile
We solve real problems with technology to make people's daily lives better.
At Tile, we recognize that daily life is challenging. We lead busy lives filled with family, friends, jobs, pets and other things we love. Balancing this can be demanding, unpredictable and stressful.
We use technology to solve real everyday problems that keep each day running smoothly. People rely on Tile to be a seamless part of their lives whether they are at home or out in the world.
By helping to make daily lives easier, we free people to find their best lives — whatever that means to them. Tile is for everyone, on every platform, everywhere in the world.
Tile for life.
Our small but mighty team pioneered the idea of the finder, and our leaders draw on their deep experience defining and growing new markets. We're united by a commitment to shaping Tile's culture around the needs of our colleagues and customers, and by our desire to build a diverse and welcoming workplace for future Tilers of all stripes. We designed our values together, and now they inform everything we do—from
hiring
and performance reviews to product decisions and partnerships. We're proud of our Great Place to Work certification and proud to have support from Bessemer Venture Partners, GGV Capital, and Francisco Partners.
About the role
We are looking for a UX designer who will join a small team of elite creatives. You will collaborate with product managers and engineering teams to create meaningful and cohesive subscription and ecommerce experiences through a deep understanding of our customers and exceptional design execution. 
The ideal candidate is an all-around designer with both interaction and visual design skills. You should have a passion for empathizing with the needs and behaviors of our customers and want to help people find their most important things. 
What you will do
Create end-to-end conversion funnel designs for subscription and ecommerce experiences based on business goals and customer feedback that are simple, elegant, delightful, and valuable to the Tile customer
Design and optimize interfaces for all aspects of purchasing and managing subscription-based products for Android, Apple, and responsive web platforms
Deal in both the fast and thoughtful. You will develop and execute experiments as quickly as possible with crisp execution, balancing speed with velocity to impact A/B tests for in-app and responsive web platforms
Articulate user journeys with scenarios, storyboards and presentations, low- and high-fidelity mocks, detailed interaction specs, and prototypes to effectively communicate interaction and design ideas
Bring the essential mix of strategic and empathetic thinking to the table, always thinking about what's going to contribute to statistical significance
Advocate for the user and will push back against a pendulum that's swinging too far away from what's in the best interests of users
Influence the product vision and strategy through storytelling, analytics, and framing problems for a diverse audience of stakeholders and executives, helping them envision the opportunities
Set an example and create opportunities to foster collaborative cross-discipline dynamics
Write clear, compelling copy to support your designs
Qualifications
5+ years designing and shipping software design experiences end-to-end
Bachelor or Master Degree in the study of Design including one of the following; Design, Information Architecture, Human Factors or equivalent project/portfolio experience
Proven track record shipping high quality products and interactive experiences for iOS, Android, and responsive web platforms
You know high quality design might not mean that it's perfectly polished, but rather that it has enough polish to get you to the next phase, if the objective is just to learn but not to ship
Experience designing for groups of people (international audiences, multi-language localization, accessibility for people with disabilities, etc.)
Creative and scrappy mindset. You will figure out what a user will need to be successful and then look to see if we have tools that are already available, or if we need to make something new
Experience with UX Research to amplify design impact
You enjoy working in dynamic teams and are adept in conveying conceptual ideas as well as detailed designs
You have clear, concise and transparent communication style
You are self motivated and see ambiguity as opportunity
Complete UX skill set: workshop facilitation, identifying customer problem statements, problem discovery, solution generation, concept creation, wireframing, testing, synthesis, iteration, prototyping, heuristic evaluation, competitive analysis, customer journey mapping, applying design systems and producing deliverables for development
Bonus
Experience in working with interfaces that span hardware, and/or IoT
You have worked in distributed teams and understand how to be most effective when you can't always be in the same room as your collaborators
Benefits
Own equity in the company - every employee is a stakeholder in our future
Work with an adept team of people who love what they do
Flexible work program
Comprehensive health insurance, dental, vision, 401k, and pre-tax commuter deduction
We are an equal opportunity employer and value diversity at our company. We do not discriminate on the basis of race, religion, color, national origin, gender, sexual orientation, age, marital status, veteran status, or disability status.
Apply for this job
Tell a friend