Director of UI/UX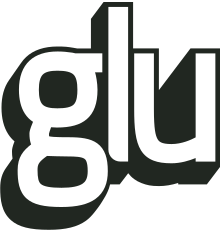 Glu Mobile
Team Overview:
At the CrowdStar Studio, we believe there is a huge opportunity in interactive entertainment products for women. Our goal is to build products that engage, enrich, and empower women. With our two top-grossing titles, Covet Fashion and Design Home, CrowdStar has developed new ways for players to enjoy fashion and interior design. We are changing how women interact with games. We are changing how they discover and shop for everything from clothing to shoes, and furniture to home decor. As a team, we are passionate about creating fun and engaging games for women, and also enriching lives outside of the game. 
Role Overview: 
As the UI/UX Director, you will be leading the UI/UX team for the highly successful franchise, Design Home (https://www.glu.com/games/design-home/), a mobile game that's consistently in the Top 50 on the app store. This is an exciting opportunity, as you'll have a chance to work with a world-class team and a product that touches millions of women's lives every day. 
Responsibilities:
- Know the player.
- Lead the UI/UX Design team.
- Manage and provide mentorship and help develop individuals on the UI/UX Design team.
- Give feedback to UI/UX Designers at various project stages (concepts, development of systems and elements, execution of screens, creation of animations and iconography, etc) in design reviews, team critiques, and 1:1s to improve the output, efficiency, and quality of their UI/UX execution and deliverables.
- Help guide UI/UX Designers' near and long-term planning of projects, and guide the design process. 
- Work with senior members of the UI/UX Design team to build, evolve, and document Design Homes UI/UX Design guide to improve visual aesthetics and streamline designer onboarding, feature design, and dev implementation.
- Work with Product and Design Leadership on UI/UX roadmapCollaborate to define and provide high level UI/UX vision and style guides
- Understand the full picture of all UI/UX Design asks to develop a forward looking, prioritized 3-6 month plan in collaboration with Product and Live Ops.
- Collaborate with other visual design teams at Glu (specifically marketing creative and content art teams) to execute on user acquisition, feature launches, content, and engagement campaign launches.
About You:
- Balances refined aesthetics with a strong understanding of mobile app interfaces and UX.
- Has a user-centered approach to product design.
- Experienced in managing and developing a UI/UX Design team.
- Experienced with a variety of UI/UX design subdisciplines and deliverables including style guides, UI/UX kit, and design system development; animation; rendering; illustration; iconography; typography.
- Experienced in working with user researchers, UX designers, copywriters, engineers and product managers to drive strategy, vision, and execution.
- Fluent in design programs. (Adobe suite, Invision, Sketch etc.)Have an interest in interior design. Understand the fundamentals and keep a pulse on trends.
- Great team chemistry and fosters a fun collaborative work environment
Qualifications:
8+ years of experience in UI/UX/Product Design including:
- Recent experience in a product development setting within a mobile app company or a company with a strong mobile presence.
- 5+ years managing mobile UI/UX design teams, including at least 2+ years managing teams of 5 or more.
- Strong presentation skills that inspire and motivate the team
Experience managing a UI/UX Design team that completed projects on:
- Content/media–based products
- E-commerce apps
- Localized products across international markets.
A portfolio of relevant UI/UX Design work, executed either by yourself or a team that you led, that conveys an ability to drive a systems-based visual design style into highly usable and highly functional applications.
All qualified applicants wil
l
 receive consideration for employment. Glu is an equal opportunity employer committed to diversity in the workplace. We welcome people of different backgrounds and experiences to ensure a diverse and inclusive workplace.
Apply for this job