Senior Conversational UX Writer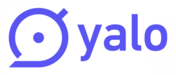 Yalochat
Yalo
Hi! This is Yalo! We help companies build strong customer relationships through the world's most popular messaging apps.
We're an energetic and positive group of people. We take care of each other and create a safe space within the company for everyone to express themselves. We want every Yalere to reach the best version of themselves!
If you're looking for a place to make sh!t happen, make mistakes and continuously improve, look no further. 💫
Come Join us in our mission of delighting more than a billion people each day!
Delivery Success
At Delivery Success Delivery is the largest team in Yalo. We're currently building more efficient workflow that turns Yalo from a product oriented to a service oriented company.
We're looking for strategic thinkers that can handle the day-to-day activities while planning for the future. Data-based decisions and expectations management are also on our mind.
As a UX Writer, you are the owner of the whole design process of our workflows. ¡You make them talk! 
What are the activities of a UX Writer?
Work with a user-centric approach, ensuring that your work is solving real user frustrations.
Take ownership of the whole design process, guiding the customer and internal team on what needs to be implemented.
Facilitates workshops, brainstorming sessions, experience critiques, leading the conversational experience definitions. 
Translate customer requirements into product specifications.
Design and implement delightful conversations that are clear, helpful, and engaging. 
Actively collaborate with team members and stakeholders from Business, Engineering, Customer Success, and Sales to ensure products meet our usability standards before they go out to users.
Improve User Experience based on user research and metrics analysis.
Bring a holistic approach to projects and initiatives, thinking of experiences as a service.
Have a good understanding (advantages and deficiencies) of the current state of AI technologies.
If you meet the next experience this is your role don't hesitate. We want you on the team!
1+ years working as a UX Writer
Knowledge of user-centric design
Experience doing user research, user interviews and usability testing
Experience working with Design sprints, Design thinking, and Agile environment under Scrum Framework
Analytical mind to understand data and metrics to create solutions
Understanding of the product/software lifecycle, working with multidisciplinary teams including product, research, engineering, quality assurance, customer success, sales, and marketing
If you have the next skills and experience it will be a super plus:
Familiarity with chatbots, voice-enabled devices, or other conversational channels
Proficiency with tools such as a Whimsical, Figma, Jira, Miro and Diagram tools
If you work as a UX Writer, Conversational UX Designer, Product designer, Digital and inbound marketing, Copywriting, Content Strategy or similar roles, you can change your role by applying 
If you have an online portfolio demonstrating experience it will be great to share it
What soft skills matter to us?
Passion for customer experience to execute wonderful conversational experiences with an excel grammar in Spanish and English
Fight for user rights 
An innovative thinker with the ability to create solutions to solve users and business problems
Data-driven mindset 
An open mind to give and receive feedback
Be a positive influence by collaborating and communicating with peers and other departments
Be accountable or trustworthy 
What do we offer? 
Unlimited PTO policy
Competitive rewards on the market range
Remote working is available (-+3 hours CT)
Flexible time (driven by results)
Start-up environment
International teamwork
You and nothing else limit your career here
We care,
We keep it simple,
We make it happen
Apply for this job
Tell a friend