UI/UX Designers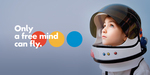 Fractal.ai
About Fractal: Founded in 2000, Fractal Analytics (www.fractal.ai) is a strategic analytics partner to the most admired Fortune 500 companies globally and helps them power every human decision in the enterprise. Fractal has more than 1,200 consultants spread across 15 global locations including the United States, UK, and India.
We are bringing together the strengths and powers of Artificial Intelligence, Engineering and Design to 'power every human decision in the enterprise'. We believe Design can bring alive the human dimension in the way we apply AI and Engineering to solve the most complex business problems. We are now building a Design team (in New York, Mumbai, and Bangalore) across the breadth of design competencies including Design Research & Strategy, UI/UX Design, and Visual Design. We are excited about reimagining the future of Behavioral Science and Design, in a post-AI world.
Summary: UI/UX Designers lead and own the solution design and user experience aspects of any project/product at Fractal. This includes translating the user research & insights (done by Design Researchers) into simple, intuitive and delightful user experiences. We're looking for people with experience in designing complex solutions for complete digital environments. The role will require you to work across Fractal client consulting projects and products to deliver intuitive workflows and user experiences for a range of tools, solutions, dashboards in the areas of analytics and AI.
Key Responsibilities:
Translate design research & insights into user flows, wireframes, mockups and prototypes that culminate in intuitive user experiences
Devise elegant solutions that truly bring alive and connect the dots between AI, Engineering, and Design
Facilitate the project/client vision by researching, conceiving, sketching, prototyping and user-testing experiences for digital products
Design and deliver wireframes, user journeys, and mockups optimized for a wide range of devices and interfaces
Make strategic design and user-experience decisions related to core, and new, functions and features
Take a user-centered design approach and rapidly test and iterate your designs

We're looking for someone with:
At least 4 - 6 years of experience as a design practitioner
Expertise in standard UI/UX software such as Sketch, OmniGraffle, Axure, InVision, UXPin, Balsamiq, Framer, and the like is a must. Basic HTML5, CSS3, and JavaScript skills are a plus
Ability to work with clients to understand detailed requirements and design complete user experiences that meet client needs and vision
A solid grasp of human-centered design (HCD), conducting user research, user testing, rapid prototyping, heuristic analysis, usability and accessibility concerns
Ability to clearly and effectively communicate design processes, ideas, and solutions to teams and clients
A clear understanding of the importance of user-centered design and design thinking
Ability to work effectively in a team setting including synthesizing abstract ideas into concrete design implications
Passion about all things UI/UX design and other areas of design and innovation
Masters or Bachelor's degree in Human-Computer Interaction (HCI), Design, or a related field of study is a nice to have
Job location :  Bangalore / Mumbai
Apply for this job