UX Researcher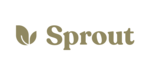 Sprout Therapy
Who We Are At Sprout Therapy: 
Sprout Therapy is a tech-forward provider of pediatric therapy across the United States. We believe that families, clinicians, and insurers all deserve a better healthcare experience, so we built one.
Backed by >$30mm from General Catalyst, Felicis Ventures, Founders Fund, & others. Our mission is to provide personalized, technology-empowered care for children with autism in the environment best suited to help them grow and thrive — the home. We're looking to rapidly grow our team with values-driven, diverse, caring professionals to help us improve autism care.
About the Role 
As a UX Researcher at Sprout you will be someone who is closely connected with all of our users: Families, providers, and internal administrators. You should be an excellent communicator with a high level of empathy and excited to collaborate in a fast-paced environment. 
You should have broad skills in user research, product research, and a thorough understanding of both qualitative and quantitative research methods. You can work with minimal direction to provide outputs that allow our design, product, and engineering teams to understand our user needs and the best ways to fulfill them. You will have overlapping projects so you must be good at multitasking, prioritizing, and organizing your work.
What You'll Do:
Create a deep understanding of our target users through a variety of research methods.

Work closely with the product and design teams to identify research questions and build a research plan to answer those questions.

Operationalize research insights into actionable, measurable UX goals and ensure accountability across the development lifecycle

Work closely partner teams (design, product, engineering, operations)  to create a full picture of end users' experience, including tradeoffs & dependencies across work-streams.

Assist the product team in conducting usability testing throughout the product development lifecycle.

Effectively communicate findings & recommendations to all stakeholders
What You'll Need:
A Bachelor's or Master's degree in Human-Computer Interaction, Psychology, Human Factors, or similar.

3+ years experience in a related field.

Experience working as the primary researcher on a project

.

Knowledge of research processes and methods - surveys, questionnaire design, personas, data collection, etc.

End-to-end research experience from study design, recruiting, moderation, analysis, and reporting.

A strong sense of accountability and organizational skills.

Experience working with healthcare software is a plus.
About Sprout:
In addition to our clinicians and supporting departments, our company is built around four cross functional teams (spanning operations, product, marketing, business development, etc.):
Demand

- Deliver top notch products and services to our growing number of patients. You'll work with families to understand pain points and optimize the patient journey from first contact to start of care to offboarding.

Supply

- Own and manage the relationship with our clinical practitioners. You are responsible for the growth of our clinician ecosystem by attracting, recruiting, and retaining high quality autism care providers. 

Platform

- Build tools and provide services to optimize and improve the delivery of clinical care. You'll help match the right provider with the right family, coordinate clinical care, and develop digital therapeutics products.

Quality

-

Improve the quality of care delivered to our patients. You'll ensure that we provide strong clinical outcomes, develop training platforms to level up our providers, and maintain compliance with a variety of payor and regulatory requirements.
At Sprout, we are a globally distributed team with many of our team members located in the following cities: San Francisco, New York, Los Angeles, Toronto, Montreal, and Kyiv. While everyone currently works remotely, we envision a future that balances face to face collaboration with a remote friendly environment.
What We Believe:
Patients first, everything else second:

We put our patients first, always. No decision is made at Sprout without considering the value it would bring to our families.

Think and act like an owner:

We think of ourselves as not just employees but part owners. We understand that when Sprout thrives, we all thrive.

Candor and respect:

We can't achieve greatness without ever disagreeing. We need to have healthy debates to ensure that we're making the right decisions.

Never settle for less:

We don't settle for anything less than excellence. We're relentlessly committed to delivering the best care to our patients and always strive to do better by them.
The above job description is meant to describe the general nature and level of work being performed; it is not intended to be construed as an exhaustive list of all responsibilities, duties, and skills required for the position.
Sprout Therapy is an equal opportunity employer that is committed to providing all employees with a work environment free of discrimination and harassment. We celebrate diversity and welcome applicants from every background and life experience. 
Apply for this job
Tell a friend