UI Designer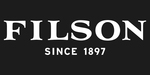 Filson
ABOUT FILSON
In 1897 C.C. Filson began outfitting prospectors headed for the Gold Rush with tools and apparel strong enough for the toughest spots on earth. More than 100 years later, Filson remains committed to providing pioneers of all fields around the world with unfailing goods made from the highest quality materials available.

Filson recognizes that it takes a world-class team to make a world-class product. As we build on the Filson legacy of American craftsmanship, we are looking for individuals who share our dedication to innovation, excellence, and superior customer service.
The UI Designer will be responsible for taking our current content and creating approximately 13 new information pages. Pages will be revised to have information hierarchy, recognition principles, and be cognitively digestible to the consumer.  The UI Designer will create a stylized template to be utilized across the group of pages with clear specification call outs on all attributes. The UI Designer will implement these new pages in Magento utilizing some CSS and HTML.
YOUR RESPONSIBILITIES
This full-time UI position is tasked with supporting the updates for key customer facing information pages, utilizing UX theories and principles with a keen emphasis on information architecture and ecommerce platform conventions.
Work within Figma to develop design solutions using user-centered design process to account for user goals, accessibility, business requirements and development needs.
Create consistent, intuitive architectures that structure content consistent with brand experience.
Front end development experience with ecommerce platforms.
Experienced in creating for responsive web design and utilizing design system frameworks.
QUALIFICATIONS
Minimum 3 years demonstrated professional experience as a UI Designer.
Bachelor's degree or certification in User Experience Design, a related field equivalent experience.
An online portfolio demonstrating the ability to create great user centered design solutions with an emphasis on aesthetics.
Expert knowledge of design tools including Figma, InVision and Adobe Photoshop.
Experience with front end development technologies (HTML/CSS).
Understanding of responsive web design principles.
Ability to work with detail and find radically simple solutions that delight users.
PHYSICAL REQUIREMENTS
The physical demands described here are representative of those that must be met of any employee to successfully perform the essential functions of this job. Reasonable accommodations may be made to enable individuals to perform those essential functions.

While performing the duties of this job, the employee is required to:
Regularly sit and stand
Use hands, fingers, and arms to use computers and other office equipment
Use hands, fingers, and arms to lift, squeeze, pinch, grab products/items/supplies
Reach up, across, or down to retrieve products and supplies
See, talk, and hear
Occasionally required to move or lift up to 20 pounds
Note:     This job description is not meant to be all-inclusive.  Employee may be required to perform other duties to meet the ongoing needs of the organization.
Filson is an equal opportunity employer.  We believe that every employee has the right to work in surroundings which are free from all forms of unlawful discrimination.  It is our policy that all decisions involving any aspect of the employment relationship will be made without regard to race, color, sex, religion, age, national origin, marital status, sexual orientation, gender identity, the presence of any sensory, mental, or physical disability, veteran and military status, genetic information, political ideology or any other status or characteristic protected by local, state or federal law.  Discrimination and/or harassment based on any of those factors are totally inconsistent with our philosophy of doing business and will not be tolerated.
With regard to applicants or employees with disabilities, the company offers what the law refers to as "reasonable accommodation" to enable a person to perform his or her job.
Job Location:      
FLSA Status:      
Reports to:        
Last Updated:   
#LI-KA1
Apply for this job
Tell a friend