UX Researcher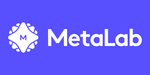 MetaLab
We are open to candidates in GMT +1 time zone
As a UX Researcher at MetaLab you will be responsible for making sure that the product team is set up for success. You will act as a compass, pointing teams toward the most impactful product designs. You'll spend your time listening to and understanding the needs and goals of both clients and users, unlocking answers that will set product teams up to create world-class products. Your research readouts will frame up and define user needs and priorities, and identify product recommendations to address pain points. Reports, personas, workflow diagrams, and user stories are just a few of your outputs in order to fully arm our product teams.
Responsibilities:
Identifying the research needs for projects as they kick off

Creating research plans and clearly outlining your role and the roles of your cross-functional team members

Developing discussion or moderator guides for user sessions

Facilitating, moderating, and reporting back on user research

Conducting usability testing of clickable prototypes both online and in the field

Collaborating with design to form well-validated recommendations for the product or project based on what you learned in research

Presenting any and all research findings to clients

Being available throughout projects to be a resource for the teams around any sort of user questions
What we're looking for
Willing to be wrong– as researchers, we model bias reduction for our teammates, and thus need to be aware of the ways our own biases interfere with our ability to see the whole picture

Striving– for growth, for learning, for best practices. We're a very self-motivated team, and we stay focused on continuous improvement and innovation

Ability to run a room– you can confidently and smoothly navigate all types of user research both in person, online, one-on-one and in larger group situations

Experience developing JTBDs, personas, and user journeys

Product background or ability to understand complex product concepts

Listening and problem-solving– often we are working with first to market products, and we need to apply research tactics flexibly to understand user needs

Succinctness– the most important thing for our cross-functional collaborators is really clear, concise user pains points that can be solved by amazing product design

Ability to distill and provide clear and actionable recommendations to the product team

Quantitative background, with experience running large-scale surveys and analytics an asset

Agency experience an asset
Equal opportunity employer
Research shows that women and other marginalized groups tend to only apply for a job when they meet every single criteria. Does this role sound like it was made for you, yet you don't check every box? Reach out anyways!  We're an equal opportunity employer and are dedicated to fostering an inclusive and diverse environment for employees from all walks of life.  We hire based on talent, and we're proud of our global perspective.
Apply for this job
Tell a friend