Senior UX Designer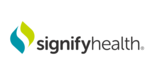 Signify Health
Senior UX Designer
New York / Remote
This role will report to Director of UX for Episodes of Care
How will this role have an impact? 
The UX Designer will work with existing UX team and cross functional partners primarily product development to improve the overall experience of targeted products within the Signify suite of custom applications. These products will be both internal facing as well as consumer facing and be accessed via web and mobile platforms. You will assist with establishing holistic experience design as a key strategy for their product line(s). You will work with the UX Director and team on user research and usability testing to ensure all designs meet user and client requirements. This position is an advocate for the end-user and helps lead the organization through the internal evolution of their research methods and design processes to make Signify an experience leader in the healthcare sector.
What will you do?
Work within a POD on enterprise applications that serve both internal and external users.
Responsible for contributing to the evolution of experience design methods, processes and approach.
Will participate with cross functional teams on the overall strategy, planning, prioritization and execution for the end-user experience.
Evangelize design methodologies and processes that will be used in the design and development lifecycle, integrating with all Agile ceremonies.
Promote overall competence in design research and strategy.
Use UX metrics to drive data driven decision.
Infuse the culture with a user centric mindset
We are looking for someone with:
Ability lead by example, partnering with their product and development teams to deliver a consistently better service to our users, sprint after sprint
Experience working in a software product company, driving design from planning to release over multiple releases
Solid understanding of responsive web design, iOS and Android experience.
Solid understanding of modern web interface technologies (HTML5, CSS3, JavaScript, etc) and how they contribute to features or constraints
Expertise across all aspects of user experience, including UX strategy, interaction design, user research/assessment, prototyping, visual design, and production delivery...
Ability to work on multiple projects with varying deadlines
Knowledge of User Experience in Healthcare Services a plus
Qualifications
Experience Requirements
3+ years of experience in UX, Visual Design and user research
About Us
Signify Health is helping build the healthcare system we all want to experience by transforming the home into the healthcare hub. We coordinate care holistically across individuals' clinical, social, and behavioral needs so they can enjoy more healthy days at home. By building strong connections to primary care providers and community resources, we're able to close critical care and social gaps, as well as manage risk for individuals who need help the most. This leads to better outcomes and a better experience for everyone involved. 
Our high-performance networks are powered by more than 9,000 mobile doctors and nurses covering every county in the U.S., 3,500 healthcare providers and facilities in value-based arrangements, and hundreds of community-based organizations. Signify's intelligent technology and decision-support services enable these resources to radically simplify care coordination for more than 1.5 million individuals each year while helping payers and providers more effectively implement value-based care programs. 
To learn more about how we're driving outcomes and making healthcare work better, please visit us at www.signifyhealth.com.
Apply for this job
Tell a friend