Product Designer (UI UX)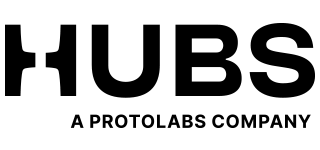 Hubs
At 3D Hubs we are building tools that take the outdated process of sourcing custom-made parts into the 21st century, allowing more than 20,000 companies to bring their products to market faster than ever before. Our distributed network of suppliers provides engineers and designers with instant access to cutting edge technologies like 3D printing, CNC machining, Sheet Metal Fabrication and Injection moulding.
Design is an essential part of the 3D Hubs culture. We believe that it is one of the key elements that sets us apart from the competition. We aim to build a user experience that turns our customers into engineering superheroes. As our team continues to grow, we are looking for an outstanding Product Designer that will help us get there.
What you'll do:
Drive projects and features from the initial sketch all the way to the final design;
Work closely together with product managers and developers on delivering the best possible user experience;
Organise cross-team design sprints to answer questions through design, prototyping, and testing;
Build and maintain an accurate understanding of user's needs and challenges through regular interviews;
Be responsible for consistency across our application while further improving our current design system;
Help with establishing adoption and engagement metrics for products you help create.
What it takes:
2+ years experience with crafting digital experiences that have been released to market (portfolio required)
You like to analyse and understand problems, map user flows, prototype interactions, and cooperate with developers during implementation of your design
Proficiency in visual design and have a deep understanding of typography, composition and hierarchy
A preference to base your decision on available data and research rather than a gut feeling
Always eager to learn and not afraid to say "I don't know"


Bonus points if you:
Know how to write basic HTML and CSS
Have conducted user testing and interviews before
Have experience working on a B2B software solution (start up/scale up background is advantageous)
Why 3d Hubs?
Opportunity to make impact from day one in a high paced culture and accelerate our growth as we scale!
Diverse, international team of 140+ people from (30+ nationalities) growing to 200+ in the next 12-18 months
Everyone's a student and teacher with our LinkedIn learning platform, Tech hub, hacks and innovation sprints 
Generous company wide Incentive plan
Makers space with all you want 3D Printing in house
Free access to Headspace meditation app
Stay fit and sign up to ClassPass and join colleagues who run, climb, cross fit
Incredible office views in the Houthavens, In - house Italian chef (50% vegetarian) with an open doggo policy for essential workers / for remote/hybrid access to all the delicious recipes or join some of the online cooking classes
Learn more about us on our Office Instagram and Careers page
Our recruitment process:
Our recruiter will have a quick chat to make sure the role is what you think it is, learn more about you and your career ambitions and cover our interview process and next step
Then we'll schedule a chat with one of our designers to learn more about how we do things
After that, we'll have an assignment to cover your product design skills. The assessment involves a take-home assignment
Finally, you'll have a short talk with one of our cultural ambassadors
We are an equal opportunity employer and value diversity at our company. We do not discriminate on the basis of race, religion, colour, national origin, gender, sexual orientation, age, marital status or disability status.
About 3D Hubs
3D Hubs is an online manufacturing platform that provides engineers with on-demand access to a global network of manufacturing services. Users can easily upload their design, instantly receive a quote, and start production at the click of a button.  Founded in Amsterdam in 2013, 3D Hubs has raised over US$30 million and produced more than 6 million parts, using various manufacturing technologies, including CNC machining, 3D printing, injection molding and sheet metal fabrication
Apply for this job