Senior User Experience Designer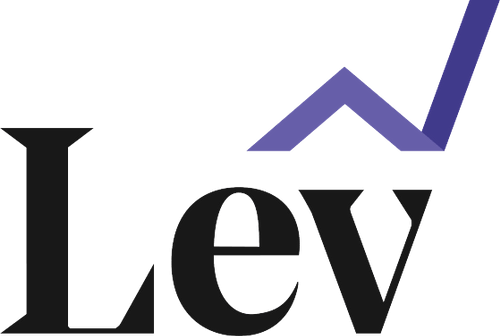 Lev
Lev helps real estate owners and investors get the best financing for their property. We bring together Humans + Technology to provide the best in real estate capital markets advisory to our clients.
Backed by leaders in commercial real estate and venture capital, including ANIMO Ventures and Ludlow Ventures, we are excited to leverage incredible user experiences, smart technology, and beautiful workflows to bring fairness and transparency to this $600+ billion industry. 
Lev is looking for a
Senior
UX Designer
to join our team. As a UX Designer, you will be involved in our design thinking process and the creation of innovative commercial real estate financing products. You will be involved in the conceptualization, research, and execution of designs that will shape Lev's brand and the functionality of new and innovative products in the commercial real estate financing space.
The position will begin on a consulting basis with the potential and expectation to grow into a full-time role in NYC or Miami.
In this role you will:
- Cultivate a deep understanding of Lev's existing products
- Work collaboratively with the Product team to conceptualize Product design
- Define research metrics to determine optimal design and functionality
- Present design ideas using storyboards, process flows and sitemaps
- Develop mockups and prototypes that clearly illustrate how products will function and look like
- Create design systems across product lines
An ideal candidate should have:
- Proven work experience in both UX and design
- Knowledge of wireframing tools (i.e. Figma, Sketch)
- Clear and effective communication skills in articulating design concepts and rationales
- The ability to own a project and good time-management skills
- Experience with real estate products preferably, but not required
Lev Benefits
- 100% medical, dental & vision insurance coverage for you.
- Unlimited PTO
- Lunch daily
- Flexible WFH
- Work with really amazing people. Really.
We're
hiring
quickly, and our earliest team members will be compensated with generous base salaries and equity. Let's chat.
Apply for this job
Tell a friend