Senior UX Designer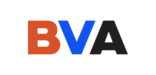 BVA
"Styles come and go. Good design is a language, not a style."
BVA is a place where individuals with different backgrounds, perspectives, and preferences are welcomed and appreciated. We support a diverse client base and want to build a company reflective of that. That's why at BVA, we do our best to make sure everyone feels like they  belong. 
We're working to strengthen our inclusive culture by providing flexible work schedules for those who need it, paid parental leave to support our working parents, and offer unlimited PTO to allow staff to take the holidays and breaks that are important to them. We offer twice-yearly performance reviews and ensure managers complete bias training to ensure fairness in our process.
We're excited to further our commitment in 2021 by using our platform to provide pro bono support to minority owned businesses via workshops, 1:1 coaching sessions, and project support.  
BVA is an equal opportunity employer who recruits, employs, trains, compensates, and promotes regardless of race, religion, color, national origin, sex, disability, age, veteran status, and other protected status as required by applicable law.
The ideal candidate will thrive in a work environment that requires strong independent problem-solving skills, self-direction, and innovative thinking coupled with an aptitude and affinity for team collaboration and open communication. This individual is both highly analytical as well as highly creative, and consistently demonstrates superb design, writing and presentation skills. This individual fosters collaboration both inside and outside the team, evangelizes and promotes UX within the company, and can juggle several high-level projects while delivering A-level work on all of them. This individual is confidently able to justify design decisions based on a thorough understanding of contemporary user-centered design methodologies.
What you'll do…
Conceptualize, wireframe and

design high-quality interfaces

across all viewports

Plan and execute the user's functional experience for eCommerce projects

Create functional specifications documentation for the approved designs

Conduct research and design solutions that resonate with target audiences and illustrate the reasoning behind our design recommendations

Work closely with visual designers, front-end developers and strategists to deliver creative, yet data driven solutions

Develop UX focused, repeatable project artifacts to enable operational efficiencies and support design process or systems standardization

Collaborate with

world-renowned clients

- helping them leverage design

Coach and collaborate with

other designers and offer insights to improve deliverables 
What you'll need
5+ years professional

UX focused design

experience, agency preferred

Experience designing for best-in-class eCommerce experiences within a platform

Designing usable, accessible, and engaging user experiences for mobile and web, based on research and best practices

Leading the Discovery and Define phases with clients to validate requirements, understand user and business goals, drive and support strategic direction from a user experience perspective, and identify, document, and potentially solve for gaps within scope and/or experience

Partnering with cross-functional delivery teams to achieve solutions that are right for our clients and organizational goals

Exercises independent judgment with minimal direction from supervisor

Ability to prototype rapidly, ideally within Figma and enable and lead usability, and A/B testing and optimization initiatives

Ability to work directly with developers to ensure feasibility and adherence to necessary features, functions, and technical requirements

A standout portfolio that demonstrates the use of creative solutions to complex user problems
Who we are…
BVA is a commerce agency that incubates and grows the direct-to-consumer (DTC) brands that people love

We have competitive benefits, unlimited PTO, Work From Home Stipend, remote work options, flexible work hours
What we do…
We are innovative, data driven eCommerce experts with a best-in-class technology, creative, design, marketing and Amazon services capabilities

Our clients are some of the fastest growing and most well regarding digital first retail brands in the US

We're one of the six pioneer Shopify Plus agency partners and currently work with a variety of technology partners across ecommerce and digital advertising 
***Please note, BVA is unable to sponsor employment visas at this time***
Apply for this job
Tell a friend