UX Architect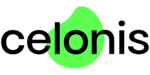 Celonis
The time is now to start your next career step at Celonis, one of the fastest growing global tech companies worldwide
Celonis is the execution management system leader. Powered by its market-leading process mining core, the Celonis Execution Management System provides a set of instruments and applications, with a developer studio and platform capabilities for business executives and users. The Celonis EMS offerings help companies manage every facet of execution management from analytics, to strategy and planning, management, actions, and automations. For Global 2000 companies, transforming to an intelligent enterprise has become a key strategic priority. 
In the UI/UX team, we are working at the intersection of product design, business, and engineering to deliver usable and valuable solutions to our global customers.
As a UX Architect you focus on structure and flow of the Celonis Execution Apps (e.g. Finance or Supply chain). You partner with business experts and product managers to understand how the end user interacts with the apps, and then develop the structure, layouts and flows to make their daily work easier and more successful. By using your UX skills in wireframing and prototyping, user research and user testing, organizing information and layout, as well as analytics and metrics - you will drive innovation and explore new ways of how to solve problems for our end users and their businesses. 
You
...have a degree in Human-Computer-Interaction (HCI), Information Design, Engineering, Psychology or similar

...have 2-5 years proven experience in designing software products (e.g. B2B or SaaS) or complex enterprise applications

...have working knowledge of HTML, CSS, Javascript

...can turn complex business requirements into great experiences

...can use prototyping as a method to demonstrate your ideas

...know how to gather needs and validate concepts with customers

...have solid experience in data visualization, dashboard design, and information architecture

…are an active contributor to the design system, scoping, and creating new components

...have a portfolio that demonstrates your UX skills and process

...speak English fluently
We
... see people as the fundamental pillar of our success. Therefore, we invest into the personal growth and skill development of each individual alongside with the strength-finder test 

… offer attractive compensation models (best-in-class salary, stock option packages, employee referral bonus, family service, flexible working hours, …)

... are visionary and one of the fastest growing Software-Unicorns in the world

… are experts in the field of Process Mining - the new Celonis Execution Management System provides a set of instruments and applications: the EMS offerings help companies manage every facet of execution management from analytics, to strategy and planning, management, actions and automations

... distinguish ourselves through a unique combination of innovative start-up atmosphere paired with great professionalism and self-responsible work
Apply for this job
Tell a friend