Senior Product Designer, Dispatch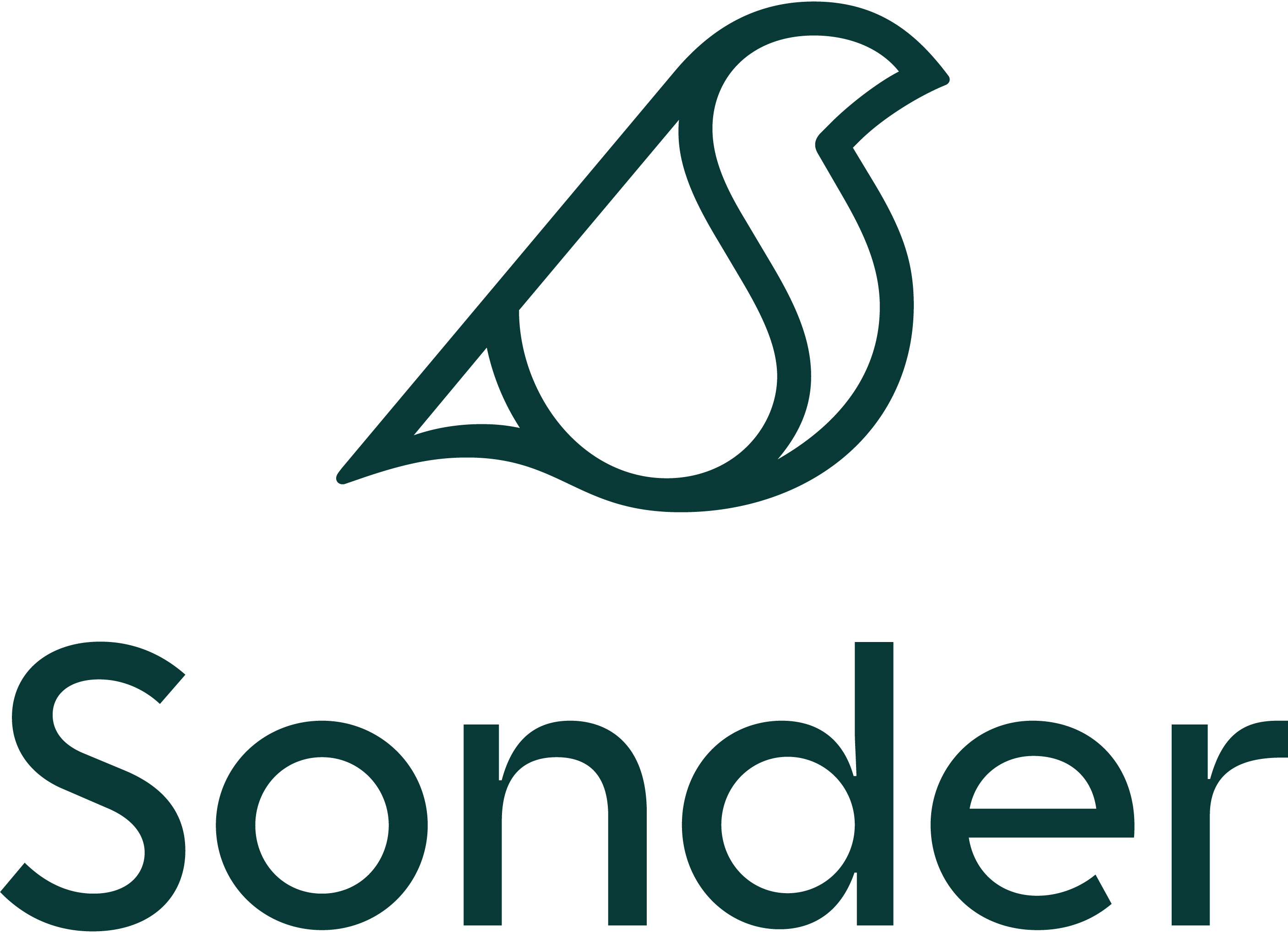 Sonder
With thousands of beautiful spaces built for travel and living, Sonder is transforming the future of hospitality. Each Sonder is purposefully selected, designed and maintained - customized to reflect the vibe of its neighborhood. Whether your stay is two days, two months or two years, in a studio or a six-bedroom, Sonder ensures a unique, yet consistent experience. And with 24/7 contactless service, professional cleanings that exceed CDC recommendations, and over 200 other quality standards, we're taking stay further for guests all around the world.
Sonder started in 2014, and now has thousands of spaces in cities across the globe.
A dedication to world class technology and operations, combined with a firm belief in the value of design, has today delivered over 5,000 Sonder spaces around the world, each powered by extraordinary guest-centered experiences. And in the midst of historic disruption in the hospitality industry, investors have bet big—with a $200mm Series E round—on Sonder's vision for the future of hospitality. Now with guest needs experiencing a paradigm shift in favor of Sonder's model, we're better positioned than ever to fulfill our mission and build the world's largest and most loved hospitality brand.
The Design and Experience group at Sonder are responsible for the strategy and design execution of all elements of a branded guest and staff experience—from the physical (IRL collateral) to the digital (web and app), and inclusive of brand identity and marketing collateral.
The Product/UX design team (within the Design and Experience group) focuses on designing digital products that shape our guest experiences as they plan, book, arrive and stay in their Sonder. Across our various users (guests, housekeepers, hospitality agents, and more) we advocate to be human-centered, ensuring their needs and behaviors drive key decision making.
At Sonder you will:
We're looking for a Senior Product Designer to join the Dispatch team. This team works with various stakeholders across city operations, customer service and even guests. The primary stakeholders are operations managers, city general managers, hospitality agents and third party partners (ex: housekeepers and managers).
You'll collaborate cross-functionally with Product, Central and Market Operations, Customer Service team and other various third party stakeholders through the business to understand areas of opportunity. This team values experimentation, designing for impact at the intersection of user and business goals, and thinking of how to balance long term thinking with a phased approach to building products
What we look for: 
4+ years of experience in product design
Experience creating concepts and shipping at high velocity with a deeply collaborative and iterative approach to product design
Ability to formulate strong points of view balancing business needs, data metrics, and the user's experience
Solid understanding of usability testing and how to use both qualitative and quantitative data to inform your designs 
Knowing when to apply the appropriate level of fidelity to your work, being conscious of deadlines & deliverables to communicate your solution
Experience in building element-based UI design library and style guides
Excellent communication and organization skills
Bring a flexible mindset to work every day; jump in on whatever task the team needs to drive growth with speed and thoughtfulness
Portfolio showcasing examples of design work, bonus for having worked on internal tools 
Experience on desktop is a must (mobile is a plus)
Must have…
Ability to handle and design workflows for multiple stakeholders simultaneously
Ability to handle multiple projects at once
Competent in planning, conducting, and synthesizing research
Ability to use data to make informed product decisions
Fast at making good product decisions and can turn work around quickly
Passion and experience working with challenging problems
Good engineering sense / ability to work closely with engineers
Nice to have...
Familiarity working with internal dashboards
Data visualization
Visual design competency
Systems design
Rapid prototyping
We also have great benefits to make your life easier so you can focus on what you're best at:
Competitive salary
Generous stock option plan
Medical, dental and vision insurance
Unlimited vacation
Annual free credits and discounts to stay in Sonders
A company with a huge vision, a dynamic work environment, and a team of smart, ambitious and fun to work-with colleagues! 
We're excited to hear from you!
We are an equal opportunity employer and value diversity at our company. We do not discriminate on the basis of race, religion, color, national origin, gender, sexual orientation, age, marital status, veteran status, or disability status or other protected classes.
Apply for this job