Lead Product Designer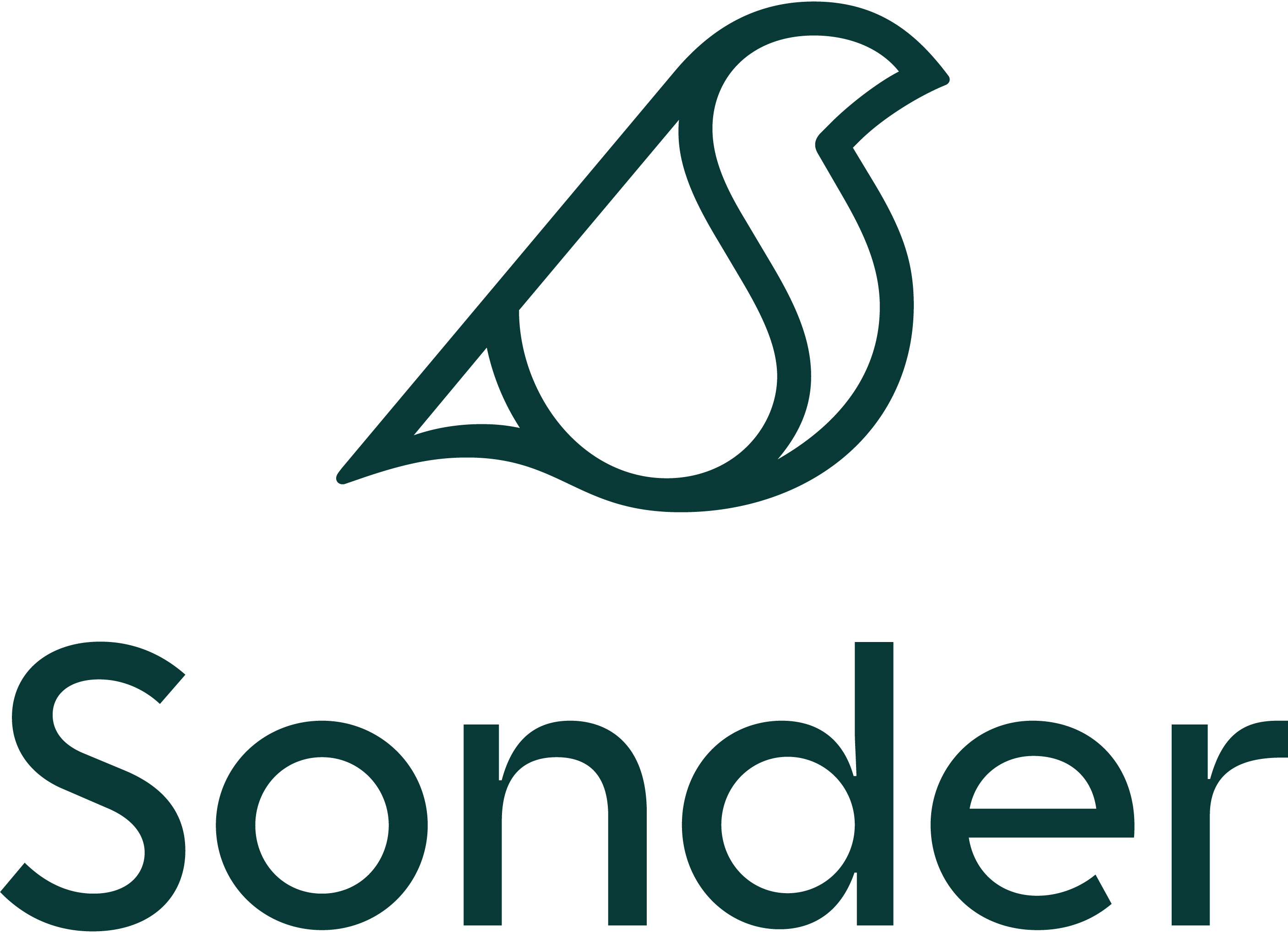 Sonder
With thousands of beautiful spaces built for travel and living, Sonder is transforming the future of hospitality. Each Sonder is purposefully selected, designed and maintained - customized to reflect the vibe of its neighborhood. Whether your stay is two days, two months or two years, in a studio or a six-bedroom, Sonder ensures a unique, yet consistent experience. And with 24/7 contactless service, professional cleanings that exceed CDC recommendations, and over 200 other quality standards, we're taking stay further for guests all around the world.
Sonder started in 2014, and now has thousands of spaces in cities across the globe.
The Design and Experience group at Sonder are responsible for the strategy and design execution of all elements of a branded guest and staff experience—from the physical (IRL collateral) to the digital (web and app), and inclusive of brand identity and marketing collateral.
A Sonder design contributor must…
be passionate about people-shaped products (obsessive over ensuring every decision is in service of its user);
balance attitude and aptitude (no room for egos); 
be a T-shaped contributor (expert in something, curious about everything);
embrace diversity (Democratizing travel demands designing with and for the many, not the few); 
be comfortable being uncomfortable (making meaningful progress is usually messy and nonlinear; embrace the ambiguity).
The Product/UX design team (within the Design and Experience group) focuses on designing digital products that shape our guest experiences as they plan, book, arrive and stay in their Sonder. Across our various users (guests, housekeepers, hospitality agents, and more) we advocate to be human-centered, ensuring their needs and behaviors drive key decision making.
At Sonder you will:
We're looking for a Manager / Lead Product Designer to join our team. In this role, you'll use a full range of design skills to build delightful user experiences. You will work across our digital touchpoints, including both Sonder.com and our app. Working closely with our other product designers and our brand design team, you'll be responsible for ensuring that our digital touchpoints are consistent and compelling. Design is one of the elements that sets Sonder apart from other hospitality companies, so we are looking for a designer who can create industry-leading UI and UX across a suite of products. 
What we look for: 
6+ years of experience in product design
A strong design portfolio demonstrating thoughtful, simple and intuitive interactions as well as stunning visuals, with phenomenal motion, across various contexts: large-scale digital experiences, websites, mobile applications, etc.
Ability to work, improve and expand upon existing design systems/components, ensuring that experiences designed are scalable
Strong understanding of the user-centered design process
Able to think through a complex set of constraints and find radically simple solutions that delight users
Experience partnering with product managers and engineers to deliver great experiences
Great storyteller, able to effectively sell design solutions to partners 
Eagerness to work with and mentor other designers 
Ability to design for business outcomes while remaining customer-focused
You have a degree in Design, Graphic Design, a similar major or equivalent practical experience with an extremely high polished visual portfolio of design work.
We also have great benefits to make your life easier so you can focus on what you're best at:
Competitive salary
Generous stock option plan
Medical, dental and vision insurance
Unlimited vacation
Annual free credits and discounts to stay in Sonders
A company with a huge vision, a dynamic work environment, and a team of smart, ambitious and fun to work-with colleagues!
We are an equal opportunity employer and value diversity at our company. We do not discriminate on the basis of race, religion, color, national origin, gender, sexual orientation, age, marital status, veteran status, or disability status or other protected classes
Apply for this job