Senior UX Researcher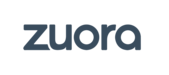 Zuora
OUR VISION: THE WORLD. SUBSCRIBED.
Customers have changed. They're looking for new ways to engage with businesses. Consumers today have a new set of expectations. They want outcomes, not ownership. Customization, not generalization. Constant improvement, not planned obsolescence. 
In the old world (let's call it the Product Economy) it was all about things. Acquiring new customers, shipping commodities, billing for one-time transactions. But in today's new era, it's all about relationships. More and more customers are becoming subscribers because subscription experiences built around services meet consumers' needs better than the static offerings or a single product.
Our vision is "The World Subscribed" where one day every company will be a part of the Subscription Economy® (a phrase coined by our CEO, Tien Tzuo and author of the best selling book Subscribed).
THE TEAM
Imagine a World Subscribed, where the most successful companies use Zuora because of our delightful, intuitive, and personalized experiences. The Experience Design & Research (XDR) team evangelizes customer empathy as we drive strategy by closely partnering with Product and Engineering teams. We empower and guide Zuora towards a strategic vision focused on delivering high quality design solutions that are aligned with the customer's goals and needs.
WHAT YOU'LL ACHIEVE
Own and be accountable for every step in the research process, including recruiting, testing, analysis, documentation, and presentation of the findings

Define and execute on end-to-end research strategy across multiple platforms based on customer needs, a strong understanding of business goals, and technical considerations

Demonstrated ability in designing and leading qualitative and quantitative research to collect and analyze user behavior through lab studies, field visits, ethnography, surveys, benchmark studies, server logs, Amplitude data, online experiments (A/B testing), rapid prototype testing, remote IDIs and contextual inquiry with global enterprise customers of all levels of seniority, including C-level executives

Relentlessly test hypothesis and assumptions during iterative rounds of testing while developing deep levels of customer empathy

Able to create a succinct, high impact story that clearly articulates the customer problem, is data-backed and advocates for the voice of our customer when presenting cross functionally

Document findings in impactful UX Deliverables including User Personas, Mental Model Maps, Journey Maps, User-flows, Data Visualization, etc.

Confident communicator who drives clarity through creative and memorable storytelling

to evangelize the findings and actionable insights

Develop a deep understanding of our products and comparative/competitive landscape

Inspire and coach cross-functional teams to think strategically on how research can drive delightful product experiences that improve usability and business outcomes

Expert at improvising when moderating conversation with customers (current and future) by creatively leveraging stimulus or participatory activities to gain clarity on their mental model, expectations, motivations, and needs

Champions research frameworks, methods, and best practices by providing guidance to leadership and mentoring team members with a strong understanding of industry trends

Strong communication and relationship skills to influence cross-functionally with Product Management, Engineering, Customer Success, etc.

Self-motivated to work in a fast-paced, iterative environment by managing multiple projects and expectations effectively
WHAT YOU'LL NEED TO BE SUCCESSFUL
5+ years

of proven success leading strategic user research projects and teams with demonstrated business impact

in enterprise SaaS products across various platforms

BA/BS degree in Human Computer Interaction or relevant field (Computer Science, Cognitive Science, UX Design, Psychology, or industry equivalent experience)

Expert in using a wide range of digital UX research and ethnography tools with a strong understanding of when and how to apply different research methods during each product phase

Ability to work well with ambiguity in a fast paced and continuously evolving environment

Excellent qualitative and quantitative data analysis to communicate complex concepts clearly and persuasively across different audiences and varying levels of the organization

Great communication, presentation, and storytelling ability. Strong interpersonal ability to build and sustain internal and external relationships with stakeholders and customers. Effective collaboration, prioritization and negotiation skills.

Organized, self-directed, efficient and able to manage multiple complex projects

A strong portfolio which demonstrates both process and excellent research execution where it's obvious you sweat the details, demonstrate a passion for solving complex customer problems, and continually want to improve the craft of research
ABOUT ZUORA & OUR "ZEO" CULTURE
Zuora (NYSE: ZUO) Zuora provides the leading cloud-based subscription management platform that functions as a system of record for subscription businesses across all industries. Powering the Subscription Economy®, the Zuora platform was architected specifically for dynamic, recurring subscription business models and acts as an intelligent subscription management hub that automates and orchestrates the entire subscription order-to-revenue process seamlessly across billing and revenue recognition. Zuora serves more than 1,000 companies around the world, including Box, Ford, Penske Media Corporation, Schneider Electric, Siemens, Xplornet, and Zoom.
At Zuora, we have one CEO but ​every employee is empowered and supported to be the 'ZEO' of their own career experience. By embedding inclusion and belonging into our processes, policies and culture, we are building a workplace where our 1,200+ ZEOs across North America, Europe, and APAC can bring all the elements of who they are into their work. In addition to an industry-leading six-month, 100% paid parental leave for all our ZEOs, we also offer programs to support your mental health and give back to our communities along with "career cash" and plenty of learning and development opportunities. 
To learn more visit www.zuora.com
Zuora is proud to be an Equal Employment Opportunity employer.
Think, be and do you! At Zuora, different perspectives, experiences and contributions matter. Everyone counts. Zuora is proud to be an Equal Opportunity Employer committed to creating an inclusive environment for all. 
Zuora does not discriminate on the basis of, and considers individuals seeking employment with Zuora without regards to, race, religion, color, national origin, sex (including pregnancy, childbirth, reproductive health decisions, or related medical conditions), sexual orientation, gender identity, gender expression, age, status as a protected veteran, status as an individual with a disability, genetic information, political views or activity, or other applicable legally protected characteristics. 
We encourage candidates from all backgrounds to apply. Applicants in need of special assistance or accommodation during the interview process or in accessing our website may contact us by sending an email to assistance(at)zuora.com.
Apply for this job