Product Designer UX/UI (m/f/d) - Amsterdam or Hamburg :)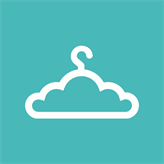 Fashion Cloud
What it is about
At Fashion Cloud we build the best technology solutions for the fashion wholesale community. And of course that has to work easily and look beautiful. That's where you come in. As a UX/UI product designer you will be responsible for our overall design system, as well as building great looking user experiences that customers love. You'll make Fashion Cloud even more fashionable by bringing our look and feel to a new level - with you becoming our user ambassador!
What to expect
A complex product (SAAS) in the B2B fashion trading context with enormous potential!
You will be our first full time designer in the company and become part of our amazing product team. 
Creating and testing user flows incl. mock ups with Devs/CS/Customers.
Transferring mock ups into high fidelity designs for dev handover.
Building click dummies and customer specific designs for customer presentation / validation.
Plenty of UX challenges & research (Usability Tests, Interviews etc.).
Sparring for PMs and devs during product discovery and delivery.
Owning UX driven topics incl. all typical project management tasks.
Thats what you bring to the table
Experience in designing digital applications (mobile + desktop) – ideally in a platform and/or e-commerce context.
Awareness of industry trends, standards and developments as well as current UX best practices.
Ability to guide through learnings and to discuss design decisions and trade-offs, present them verbally or visually.
Experience in handing over technical specs to engineering teams so they can implement new product features.
A good eye for designs and layouts – down to the last detail – while always keeping the bigger design composition in mind.
You speak English fluently. 
You laugh, at least twice, daily.
That's why you should join
You will have all the freedom to use and implement your know-how and contribute to the fact that Fashion Cloud continues to grow like crazy. 
It's fun to build and design products that have incredible traction and that our customers love, because we believe in the future of the Wholesale Community. Next to that, Fashion Cloud has an amazing team and a strong company culture - our weekend trips, twice a year, are already a legendary tradition. 
Apply for this job
Tell a friend