UX Designer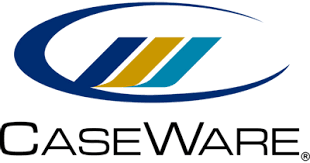 CaseWare
CaseWare is a remote first company now and all our opportunities are open to applicants across Canada. 🇨🇦
A bit about the role & team
CaseWare is seeking a full-time User Experience Designer to ideate, design, and ensure accurate implementation of our cloud platforms and products. We are looking for a talented, proactive, and enthusiastic designer for our Design team. CaseWare is headquartered in downtown Toronto but has gone fully and permanently remote, so you can work from anywhere in Canada.
We are a cross-disciplinary team of UX and visual designers, content strategists, researchers, and front-end developers with the responsibility of creating delightful user experiences by having a deep understanding of and empathy for our distributors and accounting professionals. 
Accountants depend on CaseWare to provide them with a solid platform to efficiently perform their tasks. To build such a platform, the Design team focuses on identifying the user's problems, performing
user research
, developing rapid prototypes and quickly building robust features. We actively contribute to projects through close collaboration with product managers and members of agile development squads when designing features and optimizing existing areas. Acting as the voice of the user, the team is responsible for providing a successful end-to-end experience.
Your passion, great attitude, excellent communication skills, willingness to explore, and awesome teamwork will help you hit the ground running.
Highlight of your responsibilities:
Design usable and enjoyable user interfaces for a globally distributed user base.
Create and present UX deliverables  (prototypes, wireframes, workflows, etc. as needed) to internal work teams and external clients.
Create visual assets as needed.
Work closely with development, product management, and QA, and provide them with the UX vision for our data analytics solution.
Participate and lead the dialog around end-user requirements and business requirements.
Establish analytical metrics, and use learnings to inform and support design choices.
Facilitate user research and usability testing sessions.
Manage relationships with multiple stakeholders to balance business and user needs.
Form and refine UX design systems that facilitate multiple communication needs.
Assist with the development, refinement, and ongoing support of CaseWare's design system.
We are looking for someone with:
A growth mindset. You will be given the opportunity to jump into complex challenges and develop creative solutions. 
A rational thought process. You should be able to convey your design rationale and justification clearly and concisely.
Strong collaboration skills. You should be able to work effectively with product management, development, design, and other stakeholders.
Ideally, a degree or diploma with a focus on Design, Human-Computer Interaction, or Computer Science.
Approximately 2 to 3 years of professional experience in user experience-related fields.
Knowledge and experience facilitating user research and usability testing.
Proficiency in developing personas, detailed storyboards, mockups, and prototypes for communicating interaction, experiences, and interfaces.
A keen design sense mixed with empathy for and attentiveness to stakeholder feedback.
Experience with agile and lean methodologies.
Experience with collaborative design and prototyping tools such as Adobe XD, Figma, Sketch, InVision, etc.
A portfolio of previous design work, with a focus on process. 
Programming skills are a bonus.
Knowledge of accounting and financial services industries is a bonus.
Our People Make Us Great
At CaseWare, we embrace difference. We believe that getting to the best outcomes requires diverse perspectives and backgrounds. We create a space where all voices can be heard so that we can all do our life's best work. We're committed to openness, curiosity, and creating an inclusive culture as we know that diverse teams build better products and generate better ideas. As such, we strongly encourage applications from everyone regardless of race, religion, color, national origin, gender, sexual orientation, age, marital status, or disability status. Not only satisfied but happy, we prioritize work-life balance by fostering a culture of fun and flexibility. We offer the opportunity to work from anywhere in Canada.
About CaseWare
With a head office in Toronto, CaseWare is one of Canada's original Fintech companies, having led the industry for over 30 years, with more than 500,000 users across 130 countries and available in 16 different languages.
While you might not have heard of us (yet) over 36,000 accounting and audit professionals list CaseWare as a skill on their LinkedIn profiles!
CaseWare's cutting-edge software products are meticulously designed for accounting firms, corporations and governments. Our teams are continually collaborating, innovating and building upon our existing suite of products. With a customer focused mindset we are building technology that is shaping what the future of audits, financial reporting and financial data analytics will look like.
With a recent strategic investment from Hg Capital in 2020, CaseWare is now in its next major growth phase as we double down on the people and products that have made CaseWare so successful to date.
One of CaseWare's core values is that we believe Our People Make Us Great and with that in mind, we're dedicated to building teams as diverse as our customers in an equitable and inclusive way. We welcome and encourage candidates of all backgrounds to apply. Should you require accommodations or have any questions at any point during the application or interview process, please e-mail our People Operations team at careers@caseware.com.
Apply for this job
Tell a friend