UX Designer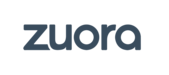 Zuora
For the last 100 years, companies have operated primarily under a product-centric business model,
where the goal was to make, ship, and sell more units. Today, there's a demand to have products and
services delivered on a continual, subscription basis; to upgrade and access new innovations and
features constantly. This is the end of ownership and it changes everything. Our vision is "The World
Subscribed" where one day every company will be a part of the Subscription Economy® (a phrase coined
by our CEO, Tien Tzuo).

Zuora's leading, cloud-based software solution automates all subscription order-to-revenue operations
in real-time for any business. Companies in any industry can launch new businesses, shift products to
subscription, implement new pay-as-you-go pricing and packaging models, gain new insights into
subscriber behavior, and disrupt market segments to gain competitive advantage. 

Our growth story is only just beginning and our UX Design team is pivotal in creating amazing product
experiences across the globe. We are looking for a passionate and innovative designer who is a creative
problem-solver and advocate for beautiful and seamless end-to-end experiences. You'll help define our
Zuora design language to create innovative products that customers love. We celebrate diversity and
inclusion of all candidates. We believe our designs should be accessible to all users.

What you'll do & achieve:
● Generate ideas and concepts to create emotionally engaging user flows, storyboards,
wireframes, interactions, prototypes, design specifications, and presentations focusing on
information architecture and interaction to articulate a user's journey
● Evangelize the Zuora vision through product by creating elegant interactive user experiences
from concept to implementation that delight our customers by helping stakeholders envision
strategic opportunities through design and storytelling
● Distill complex products into simple and elegant solutions
● Leverage and contribute to the design system, providing detailed interaction mock-ups to
collaborate with and designers and developers
● Strong craft and storytelling ability with a point of view that's backed by design rationale, data
and customer insights 
● Develop deep customer empathy through engagement and research, continually testing
hypotheses and learning
● Design solutions that meet measurable business goals and requirements
● Strong communication and relationship skills to influence cross-functionally with Product
Management, Engineering, and Customer Success to measure usability through Amplitude and
improve NPS
● Self-motivated to work in a fast-paced, iterative environment by managing multiple projects and
expectations effectively
 What you'll need to be successful:
● 3+ years of experience delivering quality enterprise SaaS products
● BA/BS degree and/or Masters in Design or relevant field (graphic, visual communications,
human computer interaction, product, industrial, or industry equivalent experience)
● Exceptional creative skills across web and mobile responsive SaaS platforms
● Deep knowledge of design principles and methods as well as interaction patterns and behaviors
● Expert level in design tools (Sketch, Figma, Invision), sketching and storyboarding for rapid
experimentation
● Masterful at creating lo and hi fidelity prototypes to quickly storytell a variety of concepts, get
customer feedback, and iterate on designs
● Strong understanding of how to design data dense experiences that can be customized for
different roles within an organization
● Experience with motion to create delight to customers by bringing designs to life is a plus
● Ability to work across multiple teams in the organization; works well with ambiguity in a fast
paced and continuously evolving environment
● Organized, self-directed, efficient and able to manage multiple complex projects in a timely
manner
● Actively seeks out learning opportunities and sharing new discoveries
● Great communication, presentation, and storytelling ability. Effective collaboration and
negotiation skills.
● A strong online portfolio which demonstrates both process and excellent creative execution
where it's obvious you sweat the details
About Zuora
Zuora provides the leading cloud-based subscription management platform that functions as a system of
record for subscription businesses across all industries. Powering the Subscription Economy®, the Zuora
platform was architected specifically for dynamic, recurring subscription business models and acts as an
intelligent subscription management hub that automates and orchestrates the entire subscription order-
to-cash process, including billing and revenue recognition. 
At Zuora, every employee is the CEO of their career and leading our mission are over 1,200 passionate
and innovative ZEOs who value freedom, responsibility and accountability in equal measure because
they have the capacity to make shift happen. Our culture isn't an empty branding effort – our ZEOs love
working here and it shows in our rating on Glassdoor. We take it very seriously. We encourage our
employees to be curious, creative, and stay focused on our shared mission of enabling our customers to
be successful.
Zuora serves more than 1,000 companies around the world, including Box, Komatsu, Rogers, Schneider
Electric, Xplornet and Zendesk. Headquartered in Silicon Valley, Zuora also operates offices in Atlanta,
Boston, Frisco, Denver, San Francisco, London, Paris, Beijing, Sydney, Chennai and Tokyo. 
At Zuora, different perspectives, experiences and contributions matter. Everyone counts. Zuora is proud
to be an equal opportunity employer committed to creating an inclusive environment for all. 
To learn more visit www.zuora.com
Apply for this job