UI Designer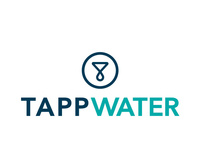 TAPP Water
We are looking for an experienced and talented UI designer, working with the Product Team, to design and shape an immersive, user-centric app as part of the product ecosystem. You will be able to make deliberate design decisions and to translate any given user-experience journey into a smooth and intuitive interaction.
At TAPP, we are innovating an immersive ecosystem of digital and physical products to be iterated like an app until people give up plastic bottles. We currently have a digital product (MYTAPP) and a physical product (the on-faucet filter) that is used by more than 10,000 active users. Our plan is to divert 10 billion plastic bottles by 2023.
If you're up for the challenge of leveraging the concerns of users to inspire transformative change and cultural impact, then read on!
RESPONSIBILITIES
- Create, improve and use wireframes, prototypes, style guides, user flows, and effectively communicate your interaction ideas using any of these methods
- Present and defend your design decisions. All your design decisions should be based on the overall design roadmap as well as your own design thinking and fundamental principles (i.e. color theory, visual weight, etc.)
- Ensure that all projects are delivered on-time, within scope and within budget
- Review deliverables with product team and initiate appropriate corrective actions
- Communicate updates to internal and external teams
- Continually keep yourself and your design team updated with the latest changes in your industry's standards
- Open to discussions about design improvements and co-creation
REQUIREMENTS
> Three or more years of experience and proven track record of intuitive, research-driven design
> Strong portfolio that shows failures, success, and growth
> Hands-on experience creating wireframes, prototypes, storyboards, user flows, etc.
> Capability to work as well independently as with a team
> Strong written and oral communication skills
> Foundations in the principles of design thinking
> Professional level of English
> Understanding or hands-on experience in software development and web technologies
> Understanding of basic front-end languages: HTML5, CSS3 Javascript
> A balance of creative problem solving and critical thinking mindset
> Conflict resolution experience
> Comfortable in a fast-paced, international, and multidisciplinary environment
PREVIOUS KNOWLEDGE/WILLINGNESS TO LEARN
- Google Drive
- Slack
- Creative Cloud (Photoshop, Illustrator, and InDesign)
- Adobe XD, JustinMind, InVision, Sketch
- Leading an agile development process
- Timelines and processes related to implementation and iteration
- Emotional intelligence
- Professional Spanish
NICE TO HAVE
> Higher education or certifications that demonstrate professional development
> Completed a project in Cordova or React Native
BENEFITS
- Salary will vary depending on experience
- Bonus based on performance
- Health insurance
- Shares
- Be part of something that will make the world a better place
- A real impact on company performance and growth
- Great start-up culture and an international and friendly work environment
- Possibility to work remotely from time to time
---
ABOUT TAPP
TAPP Water has the ambitious goal of avoiding 10bn plastic bottles by 2023 and build a $100m business. We do this through simple solutions that provide clean and healthy water from the tap, with a minimum environmental impact. The company is based in Barcelona with a team of experienced entrepreneurs, product, digital and technology experts.
Apply for this job
Tell a friend