UI/UX Product Design Lead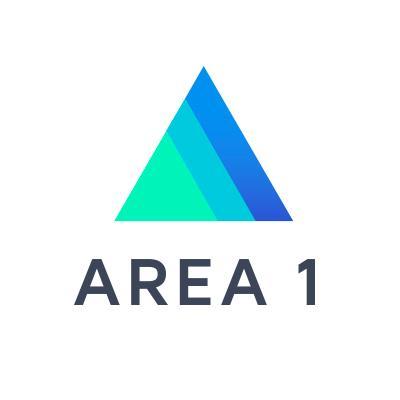 Area 1 Security
Our team builds new technologies that protect millions of people from cyber-attacks. We aspire and succeed to reach far beyond today's security market.
Cybersecurity is a complex and serious topic; yet the industry is crowded with companies that contribute to this noise, strike a message of fear instead of optimism and further exacerbate the situation for organizations large and small by instilling confusion instead of clarity. You'll find that Area 1 approaches the security space in a unique way to show that we have solutions and tools to protect companies from attack.
No textbook will prepare you for this. We are walking down a road never traveled — it makes all the difference.
We only hire the best. Please inquire.
Responsibilities:
Your experience and knowledge will inform product growth. You will design client-side applications that delight users, and visualize deeper insights into data to create high level dashboards and drill-down views based on advanced analytics.
Collaborate with our team to develop new ways to present and interact with insights, you will design, test, and make iterative changes in response to customer feedback that will help define our product's UI, visual design, and user interaction.
Create and lead design projects according to business needs
Perform quality control on all projects with EXTREME attention to detail, accuracy and quality. Quality control includes proofreading of copy, trademarks and visual check of graphic files and printouts
Work cross-functionally to continuously meet all project objectives, obtain project specifications and make sure projects are executed and shipped on time
Contribute to the system design within products
Organize and build internal processes while contributing to the structure of the design team as it grows
Assist in the design, layout and preparation of the Area 1 Security Experience by ensuring consistency of visual language throughout all projects
Design for a technical audience - technical people deserve high quality experiences too
Communicate with internal/external parties at all levels
Successful Candidate Will Be:
Self Starter - must be independent, decisive and see ambiguity as an opportunity
Resourceful, curious and not afraid to ask questions
User Experience champion who understands the bigger picture, but also pays heed to the details
Natural problem solver - our problems are actually tough!
Experience with startup environments; a deep understanding of startup culture, operations and constraints
Requirements:
Bachelor's degree or equivalent experience in Design
5 - 6 years experience overall - you should have your basics covered
Preferred Qualifications:
Enterprise or SaaS experience
Experience with storybook a plus
Cyber Security background a plus
Area 1 Security is an Equal Opportunity Employer. All qualified applicants will receive consideration for employment without regard to race, color, religion, gender, gender identity or expression, sexual orientation, national origin, genetics, disability, age, or veteran status.
Apply for this job