UX/UI Designer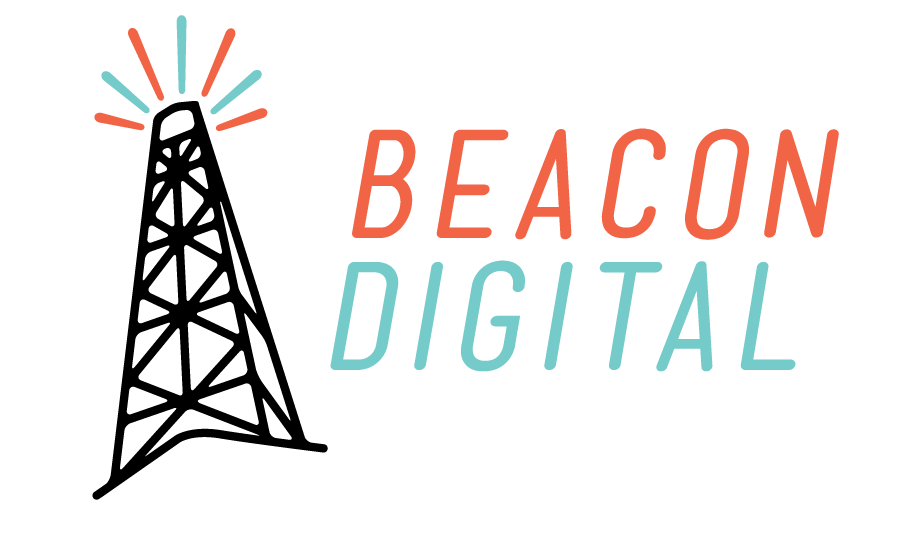 Beacon Digital Marketing
Job Description
As Senior
UX/UI Designer
at Beacon Digital Marketing, you'll be responsible for collecting and translating user insights into delightful web experiences. You'll create both functional and appealing websites and features that address our clients' needs. You will use your creativity and eye for design – along with your technical knowledge – to develop great user experiences. Working with Beacon Digital Marketing's strategists, content managers and your web development teammates, you'll deliver UI mockups, prototypes, MVPs and final products. In this role, you'll have the privilege of being the voice of our customers. You'll translate their needs into user-friendly designs. You will have a direct impact on the customer's user-experience of our product.
Key Responsibilities
Get to know customers and users intimately. Understand their problems and challenges in order to design user experiences that drive engagement and increase retention.
Use the tools of the trade like Figma, Sketch, Invision, Photoshop, Marvel, and Overflow to create wireframes, prototypes, and visual designs.
Perform user research and translate insights from research to your designs.
Create original graphic designs (e.g. images, sketches and tables).
Adhere to style standards on fonts, colors and images.
Communicate your designs and their underlying rationale clearly to clients and other team members through artifacts including site maps, journey maps, storyboards, and usability test reports.
Work closely with the product and development teams to deliver intuitive, elegant, and delightful visual designs for responsive web and mobile sites.
Lead workshops and design sprints.
Lead large and complex projects.



Requirements
Great communication skills.
Flexible, decisive, and can work effectively with a team.
7+ years of experience in software UI design creating artifacts including low- through high-fidelity mockups, interactive prototypes, and journey maps.
5+ years working within an agency environment. B2B agency experience is considered a bonus.
A balanced mix of interaction design, information architecture, visual design, usability testing, and prototyping skills.
A solid grasp of user-centered design (UCD), planning and conducting user research, user testing, A/B testing, rapid prototyping, heuristic analysis, usability and accessibility concerns.
A degree or certification in design, human-computer interaction, human factors/ergonomics, software engineering, or experimental or cognitive psychology; or have equivalent experience in product design and user experience principles and methods.
An online portfolio that represents your (non-confidential) latest and greatest work including an example of a product design flow with a high level of craftsmanship.
Ability to manage and work on multiple projects concurrently.
Excellent written and verbal communication skills.
Benefits
Medical, Vision, and Dental Insurance.
401K
Paid Time Off
Paid Family Leave
Tax Advantaged Savings Accounts
Option to work remotely from your own space, or in a beautiful, modern office in scenic Beacon, NY.
Work with a small, creative, and hard-working team of marketing professionals.
Professional Development Opportunities
A fun, supportive team based in the Hudson Valley with a strong and growing client base around the globe
We're in the Happiness Business
That's why everyone on the team has a voice at the table. We're working together to build a great workplace with supportive colleagues, and opportunities for advancement and leadership.
At Beacon Digital, our mission is to help B2B companies generate more leads, gain greater awareness among target audiences, and leverage technology to become more efficient marketing organizations. Drawing on many years of experience working with top global brands across a variety of industries, we work closely with our clients to achieve measurable business results with our online strategies. Our team includes a number of seasoned marketing professionals, expertly assembled to meet the unique needs of each client.
Our services span many facets of marketing, including: digital marketing strategy consulting; lead generation and lead nurturing campaigns; online advertising strategy and management (SEM/PPC); search engine optimization (SEO); social media strategy, management, contests and advertising; email marketing; marketing automation and CRM integrations; marketing analytics, and much more. Beacon Digital is located in New York City, as well as Beacon, NY, in the scenic Hudson Valley.
Everyone belongs at Beacon
We welcome those from all walks of life, across race, gender, sex, age, religion, identity, education, disability, and citizenship or veteran status.
The path to more diverse representation in marketing and within our company does not end with a statement. In fact, a statement is where it begins. Our greatest strengths will always be our differences, pushing us to reach global audiences and to challenge the status quo.
We promise to keep listening, keep learning, and keep paying attention to ensure that we are building a culture in which all voices are included and heard.
Apply Now: Interested candidates should submit a resume and cover letter. No agencies, please.
Apply for this job