Senior Product Designer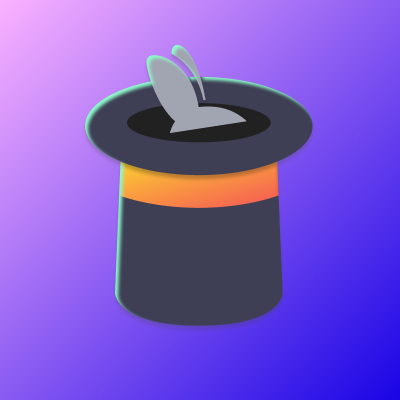 RabbitHole
At RabbitHole, we're building the on-chain resume for the future of work in crypto. 
Crypto protocols no longer rely on an individual's higher education credentials or social capital, but instead, those with proven on-chain history and high participation. With this paradigm shift, the lines between education and work are becoming increasingly blurred. People are learning on the job, with ultimate working flexibility, while being paid for their contributions through ownership. 
On RabbitHole, users earn credentials "Skills" by completing on-chain tasks across different smart contract-enabled applications. These Skills are required for "Quests" which reward users with ownership in different protocols by completing a series of on-chain tasks that benefit each protocol. We're doing this to make the world of crypto less nebulous, and easier for someone new to the ecosystem to get involved in crypto.
The role
We're looking for a full-time senior
product designer
who is confident in visual and graphic design. This person will be responsible for not only the visual brand of RabbitHole, but the look and feel that will capture the minds of millions of people as they start to enter crypto for the first time. It's important that this person can distill complex technology into a magical, simple experience across all of our products and assets.
Who we are
Our team has deep crypto-native roots, working at some of the leading consumer teams in web3 like Dapper Labs and the largest DeFi ecosystems like MakerDAO. We've realized that to bring the next millions of people into crypto, we need to make the consumer experience magical while empowering the users. We believe that finding the right person for the right task at the right time is even more important.The culture of RabbitHole is about lifelong learning. By creating a platform to make it easy to learn and get involved in new protocols, we can make it fun & easy to learn complex topics. We're endlessly curious about the potential of crypto to shape how we interact with the world today, from finance, to culture, to work.
Your Qualifications
Collaborative approach: excited to work with others on multiple projects (such as managing external contractors or projects)
Wears many hats, whether it is working on a newsletter, managing a new video promotional campaign, or designing our latest landing page
Intellectually curious, wants to learn new things, and enjoys moving fast
Happy to work remotely and manage their own office environment
Accommodating to the fast-paced nature of the crypto market and open to occasional travel for events and company off-sites.
This is a full-time position
Your Contribution
Demonstrated experience in shipping UX/UI designs for digital products (desktop & mobile)
Experience in distilling complex topics into simple design language - e.g. trading, finance, fintech
An understanding of (and ideally some working experience with) front-end web technologies including HTML, CSS, JS and React
Experience conducting user testing with studies, prototypes, gathering insights, and modifying designs based on feedback
A portfolio of graphic design/illustrative work that demonstrates the ability to visualise complex systems
Proficiency in Figma
Experience in designing brand and marketing assets across digital properties
A strong eye for aesthetics, layout, information architecture, typography and iconography
Used at least a few NFT crypto applications on Ethereum and can speak about how they work (ie. Foundation, Zora, OpenSea, Showtime)
Bonus: 3D experience with Cinema, Unity, or other 3D tools
Bonus+: CSS3 experience to create stunning animations
Apply for this job
Tell a friend