Senior UX Researcher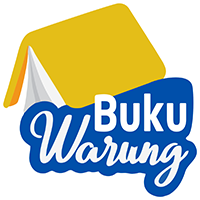 BukuWarung
BukuWarung is SEA's fastest growing startup and we are building the digital infrastructure for 60 million MSMEs in Indonesia, enabling them to efficiently manage and grow their business, starting with digital bookkeeping, online storefront & payments. BukuWarung's vision is to empower 60 million MSMEs in Indonesia to become financially aware and enable them to manage and grow their business using technology.
BukuWarung is backed by top tier VCs globally: Peter Thiel's Valar Ventures, Goodwater Capital, Y-Combinator, AC Ventures, Quona Capital, East Ventures, Golden Gate Ventures, 
Rocketship.vc
, Tanglin Venture Partners and strategic angel investors from Stripe, PayPal, Plaid, Grab, Gojek, Facebook, AirBnB, Fast, Mastercard etc.
Position description:
Senior UX Researcher's role is to help everyone focus on the user. In this role, you will create understanding and empathy around user needs for your entire product team including designers, product managers and software engineers. You will do so by conducting primary research, exploring the behaviours and motivations of our users through methods like ethnography, surveys, usability testing and log analysis. Your research will help us create useful, usable and delightful new products and features for people as well as continually innovating on our existing products. You'll inspire change at all stages of product development by delivering compelling, written, in-person and visual presentation on your findings.
Responsibilities
Define, plan and conduct independent research on multiple aspects of products and experiences to drive actionable changes in BukuWarung's growth strategy
Collect and analyze user behavior through ethnography, surveys, usability testing, benchmark studies, server logs and online experiments (A/B testing)
Work with Designers, Product Managers, Software Engineers and other UX Researchers to prioritize research opportunities in a fast-paced, rapidly changing environment
Understand and incorporate complex technical and business requirements into research
Advocate research findings to diverse audiences through written reports
Create and design a good-quality presentation, describe a study and the results in simple words (words of the users without losing the essence). Independently present the results of the study to the team and stakeholders
Provide feasible solutions or tips to solve operational problems and to coordinate resources of business/operations teams, so as to advance the implementation of research results and follow up on the results
Assimilate and master the user research knowledge to form systematic research methodology and promote it within the company and guide the professional growth of small user research teams
Requirements
Experience conducting semi-structured interviews, contextual field visits, usability studies either live or remote (e.g. Userzoom or usertesting.com)
Must possess at least a Diploma or Bachelor's Degree in a related field
3-4 years of experience of relevant work experience
Experience integrating user research into product designs and design practices
Ability to judge research feasibility, so as to solve the product's core experience problem
Strong understanding of the strengths and shortcomings of different research methods, including when and how to apply them during the product development process.
Effective interpersonal, communication, negotiation and collaboration skills.
If this sounds like you, please apply!
Apply for this job
Tell a friend