UX Research Manager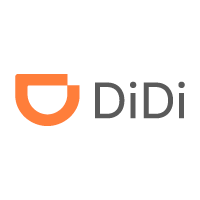 DiDi Global
More Than a Journey
We are DiDi, the world's biggest mobility technology platform. With over nine years in the market, we are the leader in app-based services for smart transportation, food delivery, and payment services. Making life better and easier for people every day, through cutting-edge technology and outstanding customer service for more than our 550 million users worldwide.
With more than 60 million daily trips, data-driven thinking is part of our DNA. We harness the power of technology and are committed to smart transportation innovations by leveraging our AI capabilities that help build a safer, more inclusive, and sustainable mobile ecosystem for the cities of the future. 
For us, having the most exceptional talent is crucial to deliver the best experience to our customers and partners. When you join Didi, you become part of an open, inclusive, and diverse community of over 12,000 employees worldwide. All with a common goal, to become the leading Mobility platform on the planet. 
From day one you'll find a rich, collaborative, global culture where your responsibilities will have a direct impact on the company's strategy and growth. You will find support and trust to thrive in your career and life. Whether creating projects from scratch or continually improving our solutions, we like challenges that excite us and satisfy our curiosity. We work with intensity, at a fast pace, with respect, collaboration, and a true global partnership.
About the role.
As part of Didi's research team, you will be able to become the voice of the costumer in order to improve and build on all of the experiences that DiDi provides to their users. You will be responsible for gathering all the insight that will inform the creation of new product features, new product lines, improvements in the user experience, strategy definition, etc. You will be the face of DiDi doing User Experience Research with Drivers, Passengers, Restaurants, Foodies and all of the actors that interact with our platform. 
Your responsabilities
Design, execute and lead the implementation of user-centered research using a variety of methodologies including: ethnographic interviews, ethnography, interviews, concept testing, benchmarking/competitive analysis, usability, persona/profile creation and other appropriate qualitative and quantitative research techniques.
Conduct research in various consumer environments.
Become the voice of the costumer in order to create empathy and transfer user stories to key stakeholders & business Areas.
Design and lead innovation workshops and initiatives, uncover hidden pain-points and help propose innovative solutions to enhance our product.
Manage research strategy including: goal definitions, methods selection, cohort selection & recruitment, research, insight gathering and communication.
Continually monitor research, data and trends from secondary research sources (both internal and external) such as academic research and industry reports to inform and improve our research methods and methodology.
Perform and direct Data analysis from quantitative findings in order to create actionable insights and recommendations. 
The successful applicant
Bachelor's degree in design, sociology, marketing, psychology anthropology, design or related
Strong experience in Human-centered design / innovation
Strong experience in research methodologies, including sample definition and questionnaire/guide designs for qualitative and quant projects
Master in storytelling
Experience directing workshops
Excel
Experience doing UXR for digital services, or having worked with product teams
Masters degree in innovation, sociology, anthropology, psychology, etc.
Knowledge of behavioral design
Experience leading teams
SPSS, or stata software is a plus
Apply for this job
Tell a friend