UX Director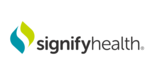 Signify Health
How will this role have an impact?
The Director of Provider Experience will be responsible for the overall experience of the organization's products and services that make up the Provider Experience. This individual will be charged with establishing holistic experience design as a key strategy for the organization and making it an intrinsic part of the company's culture. They will contribute to, and evangelize our standards, processes and best practices for delivering the end-user experience that benefits the Providers and Signify. This position is the chief advocate for the holistic Provider Experience from onboarding through to work day execution. They will be responsible for leading the organization through our continuing maturation of research methods and design processes with the goal of positing Signify as an experience leader in the Healthcare sector. This highly visible role will be accountable for strong results and will create Signify's experience strategies and tactical plans – prioritizing and capitalizing on business opportunities by partnering with other leaders with-in Signify.
This role will report to our VP of User Experience.

What will you do?
Establish the vision and strategy to transform the product experience

Oversee research and design operations including the budget, infrastructure, team and vendor management

Develop overall strategy, planning, prioritization and execution for the end-user experience

Own the vendor relationships and be responsible for their direction and quality of their output

Partner with internal leaders to establish priorities and plans to position Signify as a leader in healthcare evaluations and management services

Establish the design methodologies and processes that will be used in the design and development lifecycle, integrating with the Agile delivery model

Grow, mentor and build a high performing team of skilled user experience professionals

Work with operations, product management, and technology teams to define and execute on the end-to-end provider experience

Identify measurable UX metrics that deliver an ROI to the organization and communicate them effectively

Infuse the culture with a consumer first, design thinking mindset 
We are looking for someone with:
Knowledge of User Experience in Healthcare Services a plus

Ability to recruit, train, motivate and provide professional development for a high performing team

Ability to serve as a "hands on" leader and a willingness to lead by example, doing the work yourself if necessary

Experience working in an enterprise software product company, driving design from planning to release over multiple releases.

Strong responsive web design, iOS and Android experience.

Expertise across all aspects of user experience, including UX strategy, interaction design, user research/assessment, prototyping, visual design, and production delivery

Previous experience establishing UX best practices as part of a significant UX team.

Experience leading teams in implementing a Design System and/or component libraries.

Understand UX research methods and practices.

Deep knowledge of interaction and visual designs best practices

Have lead or worked on design projects that have garnered industry recognition and awards a plus

Comfortable presenting to and communicating with senior management

Ability to work on multiple projects with varying deadlines

Excellent organizational, verbal, written, and interpersonal communications skills




About Us:
Signify Health is helping build the healthcare system we all want to experience by transforming the home into the healthcare hub. We coordinate care holistically across individuals' clinical, social, and behavioral needs so they can enjoy more healthy days at home. By building strong connections to primary care providers and community resources, we're able to close critical care and social gaps, as well as manage risk for individuals who need help the most. This leads to better outcomes and a better experience for everyone involved. 
Our high-performance networks are powered by more than 9,000 mobile doctors and nurses covering every county in the U.S., 3,500 healthcare providers and facilities in value-based arrangements, and hundreds of community-based organizations. Signify's intelligent technology and decision-support services enable these resources to radically simplify care coordination for more than 1.5 million individuals each year while helping payers and providers more effectively implement value-based care programs. 
To learn more about how we're driving outcomes and making healthcare work better, please visit us at www.signifyhealth.com.
#LI-DNI
Apply for this job
Tell a friend