Senior UI / UX Designer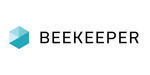 Beekeeper
We are looking for a Senior Interface Designer with a strong visual personality that is simple, clean and fun to experience. Someone with remarkable UI skills that likes to transform requirements into seamless interactions flows and intuitive user interfaces.
You should feel comfortable leading design initiatives, advocating for our users, and being the voice of design throughout the organization.
You will work closely with our product, engineering and growth teams, balancing needs and driving our vision. We're a mobile-first, user-centered and data-driven organisation dedicated to bringing incredible new software tools to people who work the frontlines. And we need you.
Reports to: Head of Product Experience
Responsibilities
😎
Oversee the development and delivery of effective user interfaces

Designing usable and beautiful UI for frontline workers across the globe

Comfortable with user research and being able to use the results to inform development of UI components and flows

Help identify and prioritize impactful features through research and workshops

Review the implementation of designs by the tech team

Manage design libraries and guidelines and evolve our Design system

Partner with Product Managers and Engineers to develop viable concepts

Guide the design function to maintain design consistency and coherence across products, and raise our overall level of product design

Work with digital analytics team to assess the impact of all UI design and usability changes
What we look for in you ✅
6+ years of professional experience designing digital products for web and mobile

A digital portfolio that demonstrates a deep understanding of the human-centered design process, as well as UX and visual design excellence

Ability to lead and direct design thinking for a wide range of products

You are great at collaborating. Working with different stakeholders means you have to be a great collaborator and communicator.

Expert knowledge of UI design principles and techniques

Expert knowledge of responsive design and mobile UI

Ability to perform in a fast paced, dynamic design process under minimal supervision

Outstanding written and verbal communication skills, and ability to present work to executives and large groups

Proven experience mentoring other UI designers

Tools change, still we expect you to be proficient in a variety of interaction and visual design tools (e.g. Figma, Sketch, InVision, Principle, Flinto, etc.)

Working proficiency and communication skills in verbal and written English
Bonus points 😛
Experience with web technologies (HTML, CSS and JS) and responsive web frameworks 

Experience in a B2B SaaS environment
Who Are We
Beekeeper believes in the potential of every single employee. That's why we've built the essential platform for frontline workers. We put all company communications and tools in one place, empowering frontline employees to be more agile, productive, and create a safer workplace. 
We are based in Zurich and Oakland with additional offices in Berlin and Krakow.  These locations support users in more than 130 countries. 
Have a look at our profile on Crunchbase which tracks our success and funding rounds so far. You'll see we are already following a trajectory that will likely see us become one of Europe's latest tech Unicorns
To check out of Perks and Benefits, please see our FAQ page
Apply for this job
Tell a friend