UI/UX Designer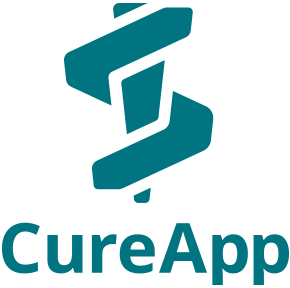 CureApp North America, Inc.
Our goal is to support people with healthcare technology so they can maintain their health and achieve their life goals.
Vision
Re-evolving therapeutics with software
We strive for the ideal of medical care, a world where all people can receive high-quality treatment without worry. By evolving treatment with the power of technology, we will solve the social issues surrounding healthcare and realize ideal medical care.
Mission
Creating new therapeutic effects through technology
We develop evidence-based medical programs, "Digital Therapeutics (DTx)," for patients who suffer from conditions that conventional treatment methods with drugs or devices could not effectively solve. We aim to deliver the new treatment to as many patients as possible.
Background
Our approach to reaching the goal is centered around Digital Therapeutics (DTx). DTx is a new field of medicine designed to approach the root cause of health conditions using mobile applications. Our method does so by modifying how users understand and think about their conditions (cognitive change) and by changing their lifestyle gradually (behavioral change) to treat the conditions.
CureApp is the leading company in the DTx field in Japan with the first and only DTx regulatory and reimbursement approvals*. Our pipeline includes nicotine addiction, hypertension, NASH liver disease, alcoholism, cancer treatment, and respiratory/cardiovascular conditions. With our successful market entrance in Japan, we are planning to expand our business to the U.S. market.
Challenges for us to enter the market include cultural and linguistic gaps. Because the treatment approaches cognition and behavior through educational contents and virtual counseling sessions, the contents of the application need to be adjusted to the local culture and the U.S. healthcare system.
For this position, we are looking for an individual who:
Is passionate about creating a user-friendly product
Puts effort to understand the users through user hearing and small user tests
Can translate the user feedback into a product development plan
Can communicate with engineers to put the plan into action
Can design and prototype with a design tool
*https://apnews.com/press-release/business-wire/technology-business-industry-regulation-corporate-news-asia-3aec56cd0a9f4aeebb808b040b4432bf
Responsibilities
Responsibilities include:
Creating DTx solutions that effectively work for the U.S. population
Manage localization/translation companies to get high-quality localization
Work with a small number of engineers to make the product operational in the U.S.
Test product with a small number of users
Assess the gap between our expectations and users' responses
List tasks to implement changes to the products
UI/UX design of iOS/Android apps and Web apps
It is also essential for our DTx to be adopted by the healthcare system. Therefore, you will be responsible to assess their requirements and create a plan to meet the requirements. This may include:
Discuss with potential customers (healthcare providers, insurance companies) and potential partners (pharmaceutical companies) to outline product functional requirements
Collaborate with the engineering team to create a minimum viable product to obtain feedback from potential customers and partners
Perform interviews and adjust functional requirements based on their input
Finally, it is important to maintain good communication with our Japanese management and engineering team:
Report to Japanese management to share and discuss updates
Discuss with other members of the U.S. expansion team to co-develop product expansion strategies
Skills and Qualifications
Speaks Japanese at a Business/Idiomatic level
Speaks English at an idiomatic level
Cross-cultural experience and understanding of U.S. culture and lifestyle (3+ years living in the U.S. is ideal)
Intermediate coding skill (preferably TypeScript and JavaScript)
Product prototyping experience
Experience in UI design tools (Sketch, Adobe XD, Figma, etc.)
UX design experience
User assessment experience
Qualitative and quantitative analysis for product tests
Experience in questionnaire development
Experience in Google Analytics
Knowledge of the U.S. healthcare system and/or experience in the medical field is a plus
Tell a friend