UX Designer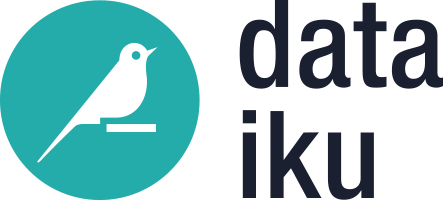 Dataiku
Dataiku allows enterprises to create value with their data in a human-centered way while breaking down silos and encouraging collaboration. One of the most unique characteristics of our product, Dataiku, is the breadth of its scope and the fact that it caters both to technical and non-technical users. With Dataiku, we aim to empower people through data and democratize data science.
Dataiku is the world's leading AI and machine learning platform, supporting agility in organizations' data efforts via collaborative, elastic, and responsible AI, all at enterprise scale. Hundreds of companies use Dataiku to underpin their essential business operations and ensure they stay relevant in a changing world, bringing agility and preparedness to the business through the use of data by everyone from analysts to data scientists.  
Our aim is to build an end-to-end platform for data science and machine learning that encompasses the entirety of the lifecycle of advanced analytics projects, all the while remaining inclusive and accessible to a variety of profiles.  
The UX team at Dataiku is responsible for crafting industry-leading user experiences from concept to execution. Throughout the design process, you'll envision how individuals and teams will experience our collaborative platform and bring that vision to life. We play an integral role in gathering insights about the attitudes and needs of people who use our platform in order to inspire new ways in which we might bring them value. We are looking for strong product and UX designers to join our team as we scale the design organization.
What we do:
Dataiku's Product and R&D teams are organized into four thematic areas, each covering different aspects of the platform:
- Platform focuses on the robustness of Dataiku's core technical foundation: deployment, connecting to data and computing resources, operationalization framework, and extensibility.
- Designer covers the core features of the platform which allow diverse profiles within analytics teams to collaboratively build fully working ML pipelines.
- AI, ML & Advanced Analytics concentrates on the creation and deployment of machine learning and deep learning models.
- Consumer ensures that analytics teams have the means to share and distribute the analytics tools they build in Dataiku, systematizing the use of data and AI throughout an organization by making it accessible to and actionable by all. 
What you'll do:
As a
UX Designer
working with the Consumer theme, you will work closely with a small team of Product Managers and Software Engineers to create innovative solutions that help our users build and distribute engaging analytics tools throughout their organization. On any given day you might be leading an ideation session for a new concept, developing insights about how users work in our platform, refining visual specifications with a developer, or shaping our team's strategic priorities with a product manager. 
You will...
Distill the complexity of analytics workflows into simple, focused, and useful designs that bring value to our users
Grow to deeply understand a subset of our user base (data analyst, business stakeholder…) and champion their point of view
Conduct user research
Collaborate with Product and Engineering to ideate, prototype, and test early concepts with user flows, wireframes, and low-fidelity prototypes
Communicate your findings, recommendations, and design vision to internal teams
Build and maintain visual specs to support your team during the development cycle 
Maintain UX alignment across our platform themes to deliver a unified vision of our product
Participate in the evolution of our in-house design language that provides a unified set of UX and design rules
Research and stay current with trends in UX and design
You might be a good fit for the role if...
You have at least 2 years of experience in product or UX design and you have portfolio examples of complex design challenges that showcase your design process from concept to delivery
You have extensive experience using user-centered design methods (journey maps, interviews, personas, user flows, wires, prototypes, etc) in your work
You're comfortable working with design-related software (Figma, Sketch, Invision, Axure, Miro…). FYI, we use Figma
You have experience working closely with product management and dev teams to both discover and deliver solutions
You're looking for a versatile position where you can have autonomy and accountability
You're comfortable creating direction in ambiguous and evolving environments
You speak English fluently
You're familiar with the principles of technologies related to web development (HTML, CSS, JS)
Bonus points: you enjoy facilitating workshops
Bonus points: you have experience in data analytics, statistics, or coding
To fulfill its mission, Dataiku is growing fast! In 2019, we achieved unicorn status, doubled in size and opened new offices across the globe. 2020 looked no different as we announced a $100 million Series D in August! We are now more than 600 Dataikers globally. Spanning from Sydney to Frankfurt, Denver to London, geography (and remote work) doesn't stop Dataikers from working closely together and sharing experiences. Collaboration is key within our product and culture. We strive to create a sense of belonging and community while fostering diverse thinking by encouraging cross-team, cross-office interactions like our annual company offsite or Paris onboarding. Fly over to
Twitter
,
LinkedIn
, and
Instagram
to read stories about our culture, people, and success. 
Our practices are rooted in the idea that everyone should be treated with dignity, decency and fairness. Dataiku also believes that a diverse identity is a source of strength and allows us to optimize across the many dimensions that are needed for our success. Therefore, we are proud to be an equal opportunity employer. All employment practices are based on business needs, without regard to race, ethnicity, gender identity or expression, sexual orientation, religion, age, neurodiversity, disability status, citizenship, veteran status or any other aspect which makes an individual unique or protected by laws and regulations in the locations where we operate. This applies to all policies and procedures related to recruitment and hiring, compensation, benefits, performance, promotion and termination and all other conditions and terms of employment.
Apply for this job
Tell a friend