UI/UX Designer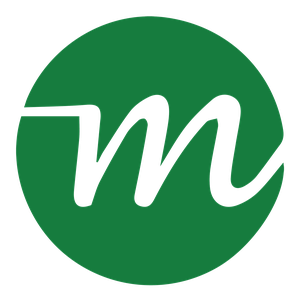 myAgro Farms
Title: UI/UX Designer
Location: GMT Based Time Zone
Report to: Software Engineering Manager

Language Requirement:  English required

Contract Duration: We expect this would be a part-time role, and could last 2-4 months.
About myAgro
myAgro is an award-winning non-profit social enterprise based in West Africa. We have pioneered a mobile savings model that allows farmers to invest their own funds in high-quality seed, fertilizer, and agricultural training to increase their harvest and income by 50-100%. Our North Star is to help 1 million farmers increase their incomes by $1.50 per day by 2025 and lift themselves out of poverty. Learn more from myAgro's founder and CEO here. 
UI/UX Designer Position
The UI/UX Designer is a contract role on the global Product team. This position is preferably based in the GMT time zone (or +/- 3 hours of it and willing to do some time shifting). You will support creating tools for myAgro's digital layaway platform, which will have a global reach. An important responsibility of this role will be to design and conduct research to improve the user experience of the software platform and tools used by myAgro, with an emphasis on the mobile applications. We expect you have a passion and track record for creating impactful, digital service experiences that impact users and businesses as a whole. 
Key responsibilities are:
Work on all phases of the design process - from research to delivery work, transforming early stage wire-frame concept ideas into HTML/CSS prototypes and visuals for development and testing, as well as ongoing production optimisation efforts for myAgro applications.

Produce accessible and intuitive visual design & UI design for both desktop and mobile devices.

Collaborate & lead the work with various stakeholders from the different myAgro teams across the organisation, as well as close collaboration with our developers and other product team members at myAgro.

Create processes and policies to manage work and projects.
Required Skills & Qualifications
Fluent in English and experience using it in a work environment. French is a plus, but not required

Prior design experience 

Background in user centered design

Strong visual understanding & capabilities, attention to detail

Strong verbal and written communication skills and ability to work cross culturally

Ability to take initiative, work independently, and deliver on projects

Ability to operate under time constraints and pressure.
myAgro provides equal employment opportunities to all employees and applicants without regard to race, colour, religion, sexual orientation, marital/parental status, national origin, age, disability, political opinion, social status, veteran status, and genetics. myAgro complies with all applicable federal, provincial and local laws governing nondiscrimination in employment.
Apply for this job
Tell a friend