UX / UX Designer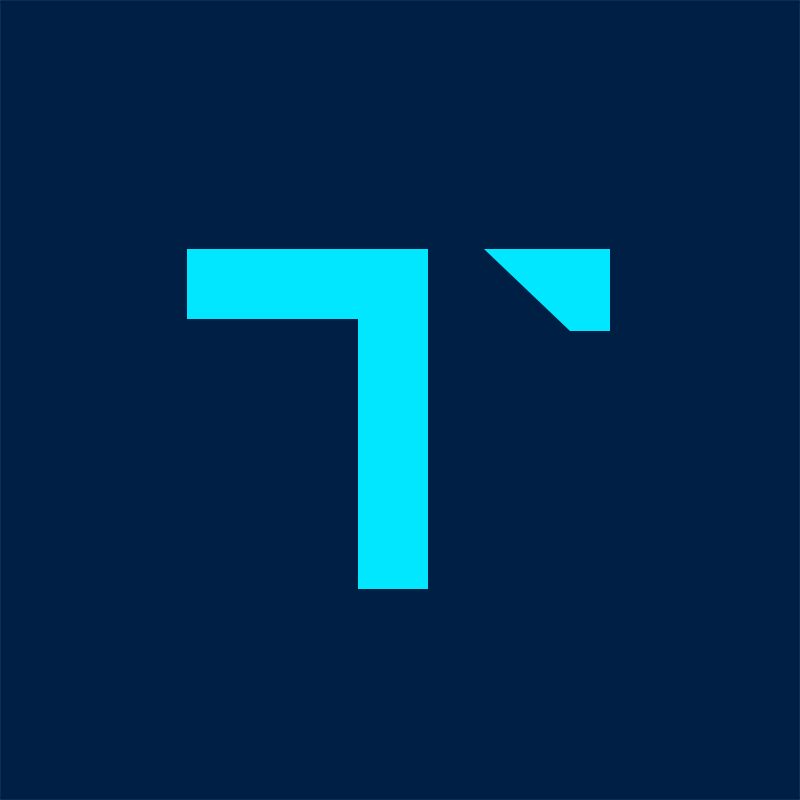 Turbulent
ENGLISH BELOW

Ce que vous ferez chez nous
Dans ce rôle, vous travaillerez étroitement avec les designers UI, les développeurs.euses, les directeurs.trices artistiques, les product owners et les producteurs.trices de l'équipe Core de Turbulent. Vous créerez des solutions de conception centrées sur l'utilisateur pour PleaseFIX, un outil développé par Turbulent permettant aux communautés de joueurs de jeux vidéo à grande échelle de produire facilement des rapports complets sur les bugs rencontrés dans le jeu et de les partager avec les développeurs.
Vos talents
Amener votre équipe autour d'une vision de produit stratégique et centrée sur l'humain grâce à votre communication efficace
Avoir le sens du détail sans ne jamais perdre celui de la big picture
Le travail d'équipe et la co-création. Designer en solo est votre hantise.
Mettre à profit votre empathie et votre sens stratégique afin d'aligner les besoins utilisateurs avec les objectifs d'affaires
Vous adapter à des contextes variés et à des priorités changeantes. La routine n'est pas votre tasse de thé.
Transformer les présentations design en présentations palpitantes grâce à vos habiletés pour le storytelling, livrer des présentations claires et convaincantes auprès des clients
Travailler en mode lean, itérer et tester rapidement des solutions de conception
Travailler dans un environnement bilingue (français et anglais)
Vos réalisations et expériences antérieures
3 ans+ d'expérience en tant que Designer UX ou Designer de Produits Numériques
Expérience de travail dans un environnement au rythme soutenu, aux projets complexes et aux priorités changeantes
Fortes aptitudes pour le design thinking, l'A/B testing et l'analyse de données
Excellente maîtrise des processus et des meilleures pratiques UX. Vous avez la capacité de vous adapter aux différents projets selon les objectifs à atteindre et les contraintes à respecter.
Maîtrise des méthodologies Agile et Lean UX
Bonne connaissance de Miro et Figma
Bonnes aptitudes pour le wireframing et l'architecture d'information
Expérience en recherche utilisateur; un atout
Bonne aptitude en facilitation de workshops UX
Ce que vous brûlez d'envie d'accomplir
Contribuer au succès de Turbulent en créant des solutions de conception centrées sur l'utilisateur pour le produit PleaseFIX, un outil de communauté pour les jeux vidéo AAA
Mettre de l'avant vos talents pour la stratégie d'affaires et la stratégie de produit
Recueillir les requis des utilisateurs et créer des flows utilisateur
Résoudre des challenges créatifs en faisant appel au design thinking et à l'intelligence collaborative
Recueillir du rétroaction d'utilisateurs afin de nourrir les décisions de design
Collaborer étroitement avec des designers, producteurs.trices, product owners et développeur.euses de l'équipe Core de Turbulent
Animer et faciliter des workshops afin d'aligner les besoins des utilisateurs avec les objectifs de Turbulent
Maintenir les connaissances actuelles sur les méthodologies UX, les tendances en design UX et les meilleures pratiques de design, tout en restant à jour sur les nouvelles technologies, tendances et solutions de conception
Participer à la création et à l'amélioration des processus UX de Turbulent. Faire partie d'une équipe UX en croissance est un défi qui vous parle.
Turbulent s'engage à employer une main d'œuvre diversifiée. Les candidats qualifiés seront considérés sans égard à l'ethnicité, couleur, religion, sexe, origine, âge, orientation sexuelle, identité sexuelle, expression sexuelle ou invalidité.
//
What You Will Do
In this role, you will work closely with the UI designers, developers, art directors, product owners and producers of the Turbulent Core team. You will create user-centered design solutions for PleaseFIX, a tool developed by Turbulent that enables large-scale video game communities to easily produce comprehensive in-game bug reports and share them with developers.
You Are Savvy In
Bringing your team around a strategic and human-centered product vision through your effective communication
Having a keen eye for detail without ever losing the sense of the big picture
Teamwork and co-creation. Designing solo is your worst nightmare.
Using your empathy and strategic sense to align user needs with business objectives
Adapting to varied contexts and shifting priorities. Routine is not your cup of tea.
Transforming design presentations into exciting presentations using your storytelling skills, delivering clear and compelling presentations to clients
Working in lean mode, iterating and testing design solutions quickly
Working in a bilingual environment (French and English)
You Have Accomplished
3+ years of experience as a UX Designer or Digital Product Designer
Experience working in a fast-paced environment, complex projects and shifting priorities
Strong skills in design thinking, A/B testing and data analysis
Excellent knowledge of UX processes and best practices. You have the ability to adapt to different projects according to the objectives to be achieved and the constraints to be respected.
Mastery of Agile and Lean UX methodologies
Good knowledge of Miro and Figma
Good skills in wireframing and information architecture
User research experience; an asset
Good skills in facilitating UX workshops
You Are Eager to Take On
Contributing to Turbulent success by creating user-centered design solutions for the PleaseFIX product, a tool for AAA video games communities
Showcasing your talents for business strategy and product strategy
Collecting user requirements and creating user flows
Solving creative challenges using design thinking and collaborative intelligence
Collecting user feedback to contribute to making informed design decisions
Working closely with designers, producers, product owners and developers of Turbulent Core team
Leading and facilitating workshops in order to align user needs with Turbulent objectives
Maintaining current knowledge on UX methodologies, UX design trends and design best practices, while staying up to date on new technologies, trends and design solutions
Participating in the creation and improvement of Turbulent UX processes. Being part of a growing UX team is a challenge that speaks to you.
Turbulent is committed to employing a diverse workforce. Qualified applicants will receive consideration without regard to race, colour, religion, sex, national origin, age, sexual orientation, gender identity, gender expression, or disability.
Apply for this job
Tell a friend