UX Researcher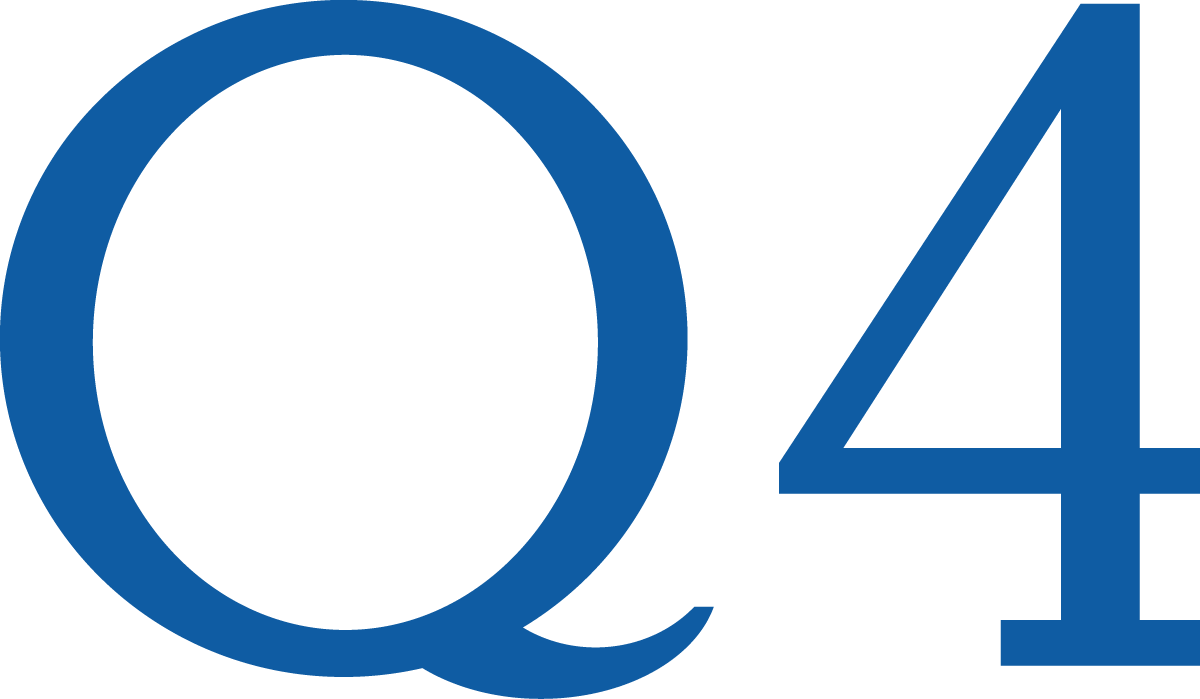 Q4
About Q4
At Q4, we hustle, we grind and we grow. As the team members that make up #Q4orce, we care, we compete and we support each other every day. We're on a mission to deliver a best-in-class client experience driven by technology, data, and of course, our people. 
As the leading provider of website, analytics and virtual events solutions to investor relations and the capital markets, Q4 is a trusted partner to over 2,400 of the world's most successful public companies and institutions – and we are growing at an incredible pace. We're on our way to becoming the largest capital markets platform company in the world. That's where you come in. 
We
hire
smart, curious, and talented people to push boundaries, reimagine what's possible and turn challenges into opportunities, all while keeping the needs of our clients at the heart of everything we do.
This is your opportunity to be a part of something special. Join us!
The Gig
At Q4, the UX team plays an integral part in gathering insights about the needs, attitudes, emotions, and behaviors of Investor Relations Officers (IROs) who use our products. These insights help to inspire and inform design as the team works collaboratively and cross-functionally with product management and engineering.
As our first User Researcher, you will develop and execute research initiatives to support product vision and strategy. You will also ensure we apply the appropriate research methods to produce the deepest understanding of our clients. The successful candidate has proven skills in problem framing, contextual research, insight synthesis, concept creation, and prototype evaluation. You also must be confident to present your insights that will persuade or influence cross-functional teams and senior leadership audiences.
Responsibilities
Drive large-scale research studies with minimal supervision to execute the research process from start to finish (planning, recruiting, conducting interviews, moderating sessions, and data analysis).
Collaborate closely with designers and other cross-functional partners to develop well-crafted research plans that clearly identify goals and the best methods for gaining insight and achieving project targets based on resources.
Develop and maintain a broad understanding of the product, business objectives, customers, and competition.
Confidently share research artifacts with diverse audiences including senior leaders through excellent written, verbal, and storytelling skills.
Facilitate workshops and group activities that help build team consensus around research, vision, and customer needs.
Continually inject knowledge and expertise in areas of study at various product development stages and other business areas.
Translate user insights into actionable recommendations for the Product team.
Actively support Product Designers and other team members to conduct research and develop research skills.
Continually develop your skills by understanding the design research landscape, and keeping up to date with the latest research trends and practices.
Qualifications
3 - 5 years' experience in product research and usability evaluation.
A compelling online portfolio that demonstrates success relating generative and evaluative research insights to core business goals.
Familiarity with developing and executing research initiatives using a range of research methodologies that combine qualitative and quantitative data.
A love of asking questions, seeking answers, and working with others to solve difficult problems.
Ability to manage multiple projects, timelines and responsibilities independently in a fast paced environment.
Experience working in an Agile environment with designers, product managers, and engineers.
Excellent communication skills: written and verbal.
A self-starter who thrives on responsibility and accountability.
Experience with Jira, Confluence and Figma considered an asset
Please attach a portfolio with your resume for consideration
Why Q4?
We are motivated by solving complex problems in unorthodox ways.  Emphasis on your well-being means you experience your true potential.  We offer a variety of benefits to ensure you can always work hard and have fun:
- Health, wellness and lifestyle benefits to balance your heart, mind, and body.    
- Pension matching and Employee Equity Incentives to support your financial health.  
- Unlimited paid time off so you can really recharge and enjoy life.  Enough said.   
- Flexible working environment.  Choose your home, one of our trendy offices or mix it up. 
- Virtual team building and socials. Keeping people connected is important.  
- And an amazing culture to top it all off!
Join #Q4orce
A career at Q4 means joining a team that thrives in a fast paced, high growth environment; one that is focused on providing growth opportunities, encouraging diversity & inclusion and working to inspire an entrepreneurial spirit. We're thrilled to be able say that the Q4 team and culture have even won some awards along the way including being recognized as one of Canada's Best Workplaces for Women and Technology.
Q4 values diversity and people of all backgrounds and abilities.  Should you require any accommodations prior to or during the interview process, please contact talent@q4inc.com.
Apply for this job