Senior Content Strategist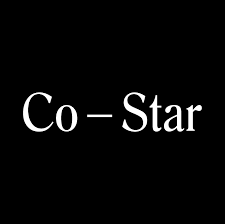 Co–Star
Just three years in, 25% of young women in the US (18-25) have downloaded Co–Star. Our growth has been entirely through word of mouth—we've never spent money on ads. We have millions of active users, raised $21,000,000 from the people behind companies like Twitter, Discord, and Snap, and launched our second paid feature. 
For thousands of years, astrology has given people the tools to reflect and connect in real, meaningful ways. Co–Star brings astrology into the 21st century with an app users call their "best friend" and therapists recommend to their clients. Astrology is a deterministic system based on the time it takes a planet to orbit the sun. It's more like folk developmental psychology than it is like fortune cookies. Using NASA data interpreted by humans, Co–Star delivers personalized readings in real time. Our AI strings human-written snippets together to generate hyper-personalized interpretations of planetary movements for millions of people.
The Senior Content Strategist will develop new content formats for the app and will be responsible for defining and scaling the product content strategy discipline at Co-Star. This is a role that blends content strategy, user research, creative writing, storytelling, and astrology. You'll help tens of millions of people connect to each other and themselves – through astrology – in real, meaningful ways. You will be reporting to the Head of Content.
What you'll do
Research opportunities for new & improved content features

Use 4,000 years of astrological tradition to ideate features relevant to millions of people all around the world 
Bolster concepts with deep psychological insight 
Merge references from art to astrology to poetry and literature
Use in-depth competitive research and user research to develop an idea of how Co-Star could be using content to better support its users
Run diary studies and user tests to validate early concepts

Develop creative concepts for new & improved content features

Using the established system of astrology to give people a language to talk about real life
Writing short and long concepts for new feature ideas
Rapidly iterate & take feedback from both team and users to hone your idea

Work with the content team to turn concepts into reality 

Consolidate results into actionable proposals and present to team
Use briefs and decks to hand off work 
Work closely with rest of content team to find technical solutions for concept execution in line with existing content systems and astrological algorithms

Work closely with eng & design to manage tradeoffs, cut scope, and get projects to the finish line, sometimes stepping into a PM role with timelines and assigning work 

Writing briefs and decks, creating timelines, assigning work
What you'll bring
You have built a product content strategy discipline and know effective ways to shape a team
You are an experienced writer with a strong command of narrative and storytelling
You have past experience writing for a brand, developing and adhering to voice & tone guidelines, and centering users in your work
You have a nuanced understanding of Co-Star's brand, voice, and mission
You are willing to learn tools like Figma to collaborate with designers and other team members
You have a strong relationship with technology, you are curious about personalization, AI, ML, NLP
You are effective, focused, and understand how to achieve business outcomes by applying structure and systematic thinking
You can collect and interpret both qualitative and quantitative data to drive decision-making
You have a deep interest in psychology, mythology, literature, and poetry
You love speaking with customers and encourage everyone to do the same
Your writing is clear, crisp, and precise. You can describe emotionally complex human experiences in a way that feels relatable to 12-year-olds and 45-year-olds alike
What we offer
Fully covered $0 deductible healthcare (including vision + dental) 
401(k)
Unlimited vacation
Flexible hours 
Readings with in-house astrologers
+++
Co–Star deeply values diversity. We do not discriminate on the basis of race, religion, color, national origin, gender, sexual orientation, age, marital status, veteran status, disability status, or zodiac sign.
Apply for this job
Tell a friend