Astrology Writer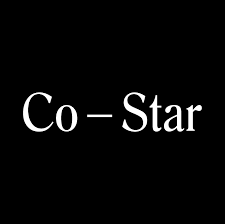 Co–Star
Just three years in, 25% of young women in the US (18-25) have downloaded Co–Star. Our growth has been entirely through word of mouth—we've never spent money on ads. We have millions of active users, raised $21,000,000 from the people behind companies like Twitter, Discord, and Snap, and launched our second paid feature. 
For thousands of years, astrology has given people the tools to reflect and connect in real, meaningful ways. Co–Star brings astrology into the 21st century with an app users call their "best friend" and therapists recommend to their clients. Astrology is a deterministic system based on the time it takes a planet to orbit the sun. It's more like folk developmental psychology than it is like fortune cookies. Using NASA data interpreted by humans, Co–Star delivers personalized readings in real time. Our AI strings human-written snippets together to generate hyper-personalized interpretations of planetary movements for millions of people.
We're looking for an Astrology Writer to join the Co-Star team. You'll help tens of millions of people connect with each other and themselves — through astrology — in real, meaningful ways.
What you'll do
Write psychologically incisive and emotionally resonant astrology content for the app — from transit descriptions and educational primers to natal chart and compatibility reports
Collaborate with the rest of the team to research and create compelling, on-brand strategies for new features
Produce short and long creative concepts for new content formats, using feedback from both team and users to hone your ideas, working closely with the AI to make your ideas reality
Translate abstract astrological concepts into concrete illustrations of lived experience
What you'll bring
At least 2 years of professional writing, editorial, or copy experience in a high-paced environment
A deep understanding of the complex language of astrology and an ability to read natal, transit, and synastry charts with fluency to craft compelling narratives
Preferred methods for interpreting charts and making predictions. Your approach is informed by the many people, couples, and events you've studied over the years.
Comfortability with a range of other astrological techniques and the ability to explain how they work
A deep interest in psychology, mythology, literature, and poetry
Piercing knowledge of human behavior. People come to you for advice about everything
A clear, systematic, and concise way of communicating with the ability to collaborate cross-functionally with writing, user research, and product development
A nuanced understanding of Co–Star's brand, voice, and mission
What we offer
Fully covered $0 deductible healthcare (including vision + dental) 
401(k)
Unlimited vacation
Flexible hours 
Readings with in-house astrologers
+++
Co–Star deeply values diversity. We do not discriminate on the basis of race, religion, color, national origin, gender, sexual orientation, age, marital status, veteran status, disability status, or zodiac sign.
Apply for this job
Tell a friend