UX Designer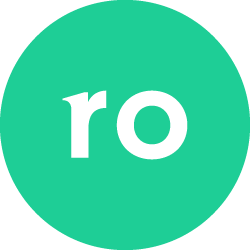 Ro
About Ro
Ro is the healthcare technology company building a patient-centric healthcare system. Ro's vertically-integrated primary care platform powers a personalized, end-to-end healthcare experience from diagnosis, to delivery of medication, to ongoing care. With a nationwide provider network, in-home care API, and proprietary pharmacy distribution centers, Ro is the only company to seamlessly connect telehealth and in-home care, diagnostics, and pharmacy services nationwide to provide high-quality, affordable healthcare without the need for insurance. Since 2017, Ro has facilitated more than six million digital healthcare visits in nearly every county in the United States, including 98% of primary care deserts. Ro also provides its patient-centric solutions including Workpath, its in-home care API, and Kit, its at-home diagnostic testing service, to other healthcare companies. Visit 
Ro.co
 for more information.
Ro was named #2 in Wellness on Fast Company's 2019 list of the World's Most Innovative Companies, listed by Inc. Magazine as a Best Place to Work in 2020 and 2021, and named one of FORTUNE's 2021 Best Workplaces In Health Care.
Ro is looking for a freelance
UX designer
to reimagine our landing page experience across the Roman business. This role will sit within Ro's Marketing team and will report into the Creative Director. In collaboration with the Creative Director, writers, and the SEM team, you will be responsible for the overall design of our landing pages, from information flow, template construction, and a key contributor to a test & learn agenda. This role requires a sharp eye for design, a knowledge of best practices, a deep understanding of the consumer journey, and innovative creative thinking.
Who are you? Great question. You are passionate about the work that you do and bring a strong creative point of view to every project you touch–no matter the scale.  You are deeply invested in understanding the impact that your work has on the audience you are speaking to and your strong attention to detail delivers against KPIs -- if a landing page performs well you push the creative further and if it falls short you work with key stakeholders to understand why. Collaboration is in your DNA and you are a proactive communicator that provides clarity in a fast-paced environment.
This role will play an integral part in building patient relationships and establishing Ro and its brands as leaders in the healthcare industry. Your work will support Ro's overall mission of making high-quality care accessible to everyone and re-envisioning the future of healthcare. 
What You'll Do:
Apply UX best practices and user-centric thinking to create innovative landing pages that drive the business forward. Own and iterate on landing page templates for each brand vertical.
Partner and collaborate with writers and the SEM team to drive testing, optimization, and push the creative execution of landing pages across all brands.
Own projects either by providing direction to partners on the design team, or designing independently.
Proactively communicate and consult with team members–collaborating across the organization to ensure your work is serving key business needs.
What You'll Bring to the Team:
5+ years of experience creative UX and UI combined experience, especially with eCommerce or DTC brands
An impressive portfolio that demonstrates relevant design experience across a variety of brands
A user-centric design approach rooted in empathy
Skills with UX and design software like Figma and Adobe Creative Suite
Understanding of how design translates to code
Ability to prioritize and manage work, adhering to critical project timelines in a fast-paced environment.
Excellent presentation skills and communication abilities at all levels of internal and external organizations/partners.
We welcome qualified candidates of all races, creeds, genders, and sexuality to apply.
See our California Privacy Policy
here
.
Apply for this job
Tell a friend