Product Designer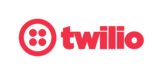 Twilio
Because you belong at Twilio
The Who, What, Where and Why
Twilio is growing rapidly and seeking a Product Designer to join our UX organization and design innovative products and tools aimed at customers of Twilio's Super Network business unit, from developers, to small businesses, to some of the world's largest enterprises.
In this role, you will collaborate with multidisciplinary teams across the company to discover, define, and design experiences and tools that enable Super Network customers to configure, monitor, and manage their communication resources for consumers, brands, and enterprises.
The ideal candidate will be an advocate for our customer-informed process, a champion and active contributor to our inclusive-by-default Design System, a partner to our UX team members in upholding our principles and standards, and a UX leader who takes a holistic, human-centered approach to design. 
Who?
Twilio is seeking a Product Designer who:
Has a proven user-centered design workflow that comprises: design, prototyping, presentation, sharing and soliciting feedback, influencing key decision-makers, and collaborative handoffs with developers.

Can share a portfolio with clean, usable, straightforward, and lovable designs that demonstrates technical product thinking and an understanding of user-centered design methodologies.
Has a demonstrated advocacy for design and research methodologies, and has experience running quantitative and qualitative research, such as usability testing, analysis, interviews, and field studies.

Holds a passion for feedback and the ability to provide useful and constructive feedback to peers of all levels.
Experience designing and evolving enterprise application software in a fast-past environment.
4+  years of industry experience and a related degree or equivalent experience in software interface design and/or development.
What?
As a Designer on the Super Network team, you will live our Magic Values, and be able to:
Be an Owner:

Advance the user experience for Super Network experiences including the Twilio Console experience and internal systems and tools.

Wear the Customer's Shoes:

Engage with our developer community to understand their needs, and design products and workflows to unlock their potential.

Write it Down:

Define, design, review, test and specify interfaces, components, systems, frameworks and tools for developer experiences. Articulate the customer problem and success metrics, and gain alignment with stakeholders on your approach to testing, learning, and iterating on a solution.

Draw the Owl:

Navigate ambiguity through a scientific mindset - stating hypotheses, testing, learning and adapting.

Don't Settle:

Collaborate with other Product Designers in elevating our standards. Participate in Design Critiques to ensure consistency across Twilio products. Advocate for more efficient processes and higher standards across the UX organization. 

No Shenanigans & Be Inclusive:

Remain open, transparent, and inclusive while sharing work at various stages of the process, proactively inviting diverse (and potentially contrary) inputs in your design process, and remaining humble while asking for and providing useful and constructive feedback to peers of all levels.
Why?
Twilio has democratized communications channels like voice, text, chat, and video by virtualizing the world's telecommunications infrastructure through APIs that are simple enough for any developer to use, yet robust enough to power the world's most demanding applications. The UX organization plays a critical role in designing the experience that allow our developer community to meet their communication needs. As a Product Designer at Twilio, you will be a part of a growing and diverse group of designers and researchers, helping to build and shape our design culture and principles.
Twilio's Super Network is responsible for abstracting telecommunication technologies into easy to use utilities that aggregate and provide access to the connectivity for customers and other Twilio business units. This is the connectivity that the rest of the Twilio is built upon. In this role, you will empower companies who rely on Twilio's Super Network, which powers Flex, Voice, Messaging, and other popular products with Phone Numbers. Your success will enable great customer experiences at major brands around the world (Twilio's customers), which will enable them to deliver better services to their customers.
Twilio is a company that is empowering the world's developers with modern communication in order to build better applications. Twilio is truly unique; we are a company committed to your growth, your learning, your development, and your entire employee experience. We only win when our employees succeed and we're dedicated to helping you develop your strengths. We have a cultural foundation built on diversity, inclusion, and innovation and we want you and your ideas to thrive at Twilio.
Where?
This position can be located in Denver, Austin, Atlanta, or remote in the US . Around the world, Twilio offers benefits and perks to support the physical, financial, and emotional well being of you and your loved ones. 
No matter where you are based, you will experience a company that believes in small teams for maximum impact; that strives to balance work and home life; seeks well-rounded talent to ensure a full perspective on our customers' experience,  understands that this is a marathon, not a sprint; that continuously and purposefully builds an inclusive culture that empowers everyone to do their best work and be the best version of themselves.  We seek people who naturally demonstrate our values, who are challenged by problems, empower others to thrive, and can draw the owl and not be beholden to one playbook.
About us
Millions of developers around the world have used Twilio to unlock the magic of communications to improve any human experience. Twilio has democratized communications channels like voice, text, chat, video and email by virtualizing the world's communications infrastructure through APIs that are simple enough for any developer to use, yet robust enough to power the world's most demanding applications. By making communications a part of every software developer's toolkit, Twilio is enabling innovators across every industry — from emerging leaders to the world's largest organizations — to reinvent how companies engage with their customers.
Twilio is proud to be an equal opportunity workplace and is an affirmative action employer. We are committed to equal opportunity regardless of race, color, ancestry, religion, gender, gender identity, parental or pregnancy status, national origin, sexual orientation, age, citizenship, marital status, disability, or Veteran status and operate in compliance with the San Francisco Fair Chance Ordinance.
Apply for this job
Tell a friend