UX Designer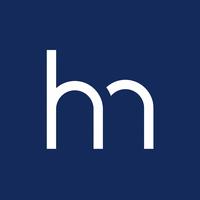 Holmusk
We are looking for a UX Designer who is excited about addressing mental health. You will be joining the mHaven team, designing a mobile app focused on educating and motivating our users to stay mentally fit by encouraging self-care and providing guided support. This application is built in collaboration with psychologists and based on insights from extensive clinical research.
You will be working remotely with a team based in Singapore.
What You'll Do
Research: identify the right method (field research, user interviews, usability testing, quant surveys, secondary research) and execute to deliver insights that are then tied into product initiatives.
UX thinking: building user empathy, while always tying experiences back to objectives and scope.
Prototyping and testing: Prioritise and rapidly prototype features, using a variety of tools to validate the usability deliver problem solving designs of solutions.
Design management: create and manage the design, design assets and design operations for a digital product end-to-end.
Data driven: use customer insight and analytics to validate customer problems, areas of drop off, etc.
What we are looking for
Demonstrated user-centred problem solving skills
Highly proficient in spoken and written English
4-6 years of experience designing digital experiences
Preferably 2-3 years of experience ideally in designing healthcare applications (apps and web apps)
Experience in copywriting
Proficiency in Figma or similar design tools
Has experience working on consumer facing apps and designing for mobile and web
Clear communication & Growth mindset
Perks
You will be working alongside smart and easy-to-work with people who are passionate about what they do. We are a group of people who love solving challenging problems and are motivated to build great products.
You will be able to launch new products and see your work in the hands of up to 1.5 million users, making a real impact in their lives.
At Holmusk we leverage technology & data science to accelerate research and improve outcomes in behavioural health & chronic diseases. We focus on delivering tailored interventions in healthcare by building digital tools and harnessing the insights from real-world data. We take pride in our diverse workforce and inclusive culture. We believe it takes all kinds of people to build the best products and bring real change to the healthcare space.
Apply for this job
Tell a friend