UX Researcher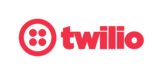 Twilio
Because you belong at Twilio.
The Who, What, Why and Where
Who We Are:
The mission of research at Segment is to discover game-changing insights, identify top customer problems, and build customer empathy across the company. As a UX Researcher, you will work collaboratively with cross-functional team members across design, product, marketing, and engineering to scope and execute strategic research initiatives. Your insights will influence product roadmap and help bring the customer to the center of key decision-making. You will also work to help build research capabilities via coaching and training, up-leveling customer-obsession muscles across the organization.
Who?
You are customer obsessed

. You hold the customer at the center of every decision made, and are a constant advocate for customer insights and customer empathy.

You are curious

. You're always asking "why", and you have multiple research methods in your toolkit to help you get to the answer.

You are insightful.

You can capture and present findings in compelling ways, and can help turn those insights into action.

You are nimble.

You can improvise on a tight timeline, get creative with your methods based o needs and constraints, and strike a balance between speed and rigor.

You are collaborative.

You are comfortable coaching and facilitating teams, and you're transparent and communicative with cross-functional teammates and stakeholders.

You are hungry.

You can take initiative to scope and create project plans, recruit and schedule participants

2+ years experience in user research or design strategy for a software product

Deep understanding of different research methods across qual and quant (including ethnographic interviews, user observation, surveys, in-product experimentation, diary studies, concept testing, rapid prototyping, etc.)

A strong design-thinking mindset and familiarity with the product development process

Experience working closely with cross-functional product teams to uncover insights

A portfolio that demonstrates insightful output and business impact

Strong storytelling and influence skills
Bonus:
Experience working in B2B SaaS or with Enterprise customers

Experience working in marketing technology

Experience researching technical use cases

Hard design skills (especially in communication design or prototyping)
What:
Deeply understand our customers.

Conduct research to identify foundational insights about our key customer segments and create customer profiles or personas. Conduct usability audits and analyze customer behaviors to identify gaps and opportunity areas in key product experiences.

Discover strategic opportunities.

Identify unsolved pain-points in current user workflows and help design better solutions. Explore uncharted opportunity areas and brainstorm features to solve unmet needs.

Iterate and refine product market fit.

Structure rapid prototyping or concept testing to learn quickly from customers. Test content with customers to refine messaging and value propositions. 
Where?

This position will be a remote hire. Around the world, Twilio offers benefits and perks to support the physical, financial, and emotional well being of you and your loved ones. No matter where you are based, you will experience a company that believes in small teams for maximum impact; seeks well-rounded talent to ensure a full perspective on our customers' experience,  understands that this is a marathon, not a sprint; that continuously and purposefully builds an inclusive culture that empowers everyone to do their best work and be the best version of themselves.
In accordance with applicable law, the following represents Twilio's reasonable estimate of the range of possible compensation for this role if hired in Colorado. Please note that this information is provided for those hired in Colorado only, and this role is open to candidates outside of Colorado as well. 
Salary:
Denver/Boulder Metro:
Tier 4 base salary range: $82,496 - $103,120
Rest of Colorado:
Tier 5 base salary range: $72,184 - $90,230
Non Sales: Additionally, this role is eligible to participate in Twilio's equity plan.
An overview of Twilio's benefits offered is listed below:
Twilio is committed to delivering a comprehensive benefits program that provides support needed for you and your loved ones. It's likely that you don't think about benefits every day; however, they are an important component of your total compensation, and we want you to understand the options available to you so that you can make the most of your benefit dollars.  At the time of this posting, this role is eligible to participate in the following benefits, which Twilio reserves the right to modify at any time for any reason in accordance with applicable law:
Healthcare Insurance and Leave
Prescription Drug

Dental

Vision 

Flexible Spending and Health Savings Accounts

Leave programs for all of life's moments: maternity, parental/bonding, as well medical leave to care for yourself or a loved one
Financial Benefits
Short and Long Term Disability Insurance

Life and Accidental Death & Dismemberment Insurance

401(k) Retirement Savings Plan with a match
Reimbursement Programs & Stipends
$65 per month work-from-home stipend

Up to $50 per month for wellness expenses and activities

Up to $30 per month to use towards books/eBooks
Apply for this job
Tell a friend