Product Designer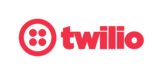 Twilio
Because you belong at Twilio
The Who, What, Where and Why
Twilio is seeking our first Visual Product Designer to join our Design Systems team. In this role, you will be empowered to create a best-in-class and inclusive-by-default UX platform, Paste, that helps designers and engineers express and build sophisticated user experiences.
You'll evolve Twilio's product design language by defining and designing beautiful, easy-to-use, and reusable components, patterns, and flows. You'll think platform-first, and prioritize high-quality communication and great documentation. You'll be part of creating a UX platform to power the next generation of the Twilio customer engagement platform, used by internal Twilions and Twilio customers.
Who?
Twilio's Design Systems team is looking for a Visual Product Designer who lives the Twilio Magic and:
Sets direction for the next stage of Twilio's product design language by unifying visual guidelines across a large organization. You'll rely on customer research and frequent collaboration with UX, Engineering, Brand, and Product to set the bar for design quality.

Is a vocal advocate for polished visual design, and has a strong interest in growing the visual design practice for Twilio's product suite through execution and education.

Designs and ships high-quality user interfaces, components, and patterns across multiple products in a systematic, detail-oriented way. Ensures the coded implementations are consistent with designs.

Has a high-level of understanding of visual design fundamentals, including typography, color, and hierarchy, as well as demonstrated execution on iconography and illustration. Preferred additional experience in animation, front-end development, and/or prototyping.

Has a strong interest in creating beautiful, accessible experiences and eagerness to learn and apply WCAG 2.1 AA guidelines.

Is proficient in maintaining component and style libraries in Figma.
Uses research and evidence to improve and evaluate solutions for customers, engineers, and designers.
Contributes candid feedback to design critiques throughout the UX team to support designers in building polished customer experiences.

Has a high-level of communication, storytelling, and writing skills, and can articulate the why behind customer-driven design concepts. Creates clear, concise documentation to align expectations, goals, and guidelines among cross-functional teams.
What?
As a Visual Product Designer, you will live the Twilio Magic values:
Be Bold and Don't Settle:

The small details matter. You'll champion high-quality, coherent design throughout Twilio. You'll create and maintain components and systems that are beautiful, resilient, and scalable so that all Twilions can deliver world-class customer experiences.
Be Inclusive:

Advocate for the needs of each user (not the average user) and commit to UI and systems that are accessible and approachable by all.
Wear the Customers' Shoes: Conduct user research to improve and evaluate solutions for customers. Articulate customer-centric reasoning for design decisions.
Empower Others:

Empathize with stakeholder needs and equip them with the skills and training required to succeed. Our culture is highly collaborative, and you'll work closely with engineering, product design, brand design, and product management, among others, to uplevel our design language.

No Shenanigans:

Be curious, not judgmental. You will truly feel at home in this team if you approach your work with humility and curiosity, collaborate with fellow designers and researchers, and are able to state your point of view with clarity.

Be an Owner and Write It Down:

Follow through on commitments, speak up when you see a problem, and offer to help when a team goal is a risk. You'll write documentation to make the goals for your work clear, and to guide our product teams toward best practices.
Why?
The Design Systems team is a platform that serves internal and external customers by delivering tools and processes that enable great customer experiences. The team powers critical parts of Twilio's current products and is responsible for designing the next generation of its user experiences. The team is 4 product designers, 6 UX engineers, 2 managers, and growing!
Twilio is a company that is empowering the world's developers with modern communication in order to build better applications. Twilio is truly unique; we are a company committed to your growth, your learning, your development and your entire employee experience.  We only win when our employees succeed and we're dedicated to helping you develop your strengths. We have a cultural foundation built on diversity, inclusion and innovation and we want you and your ideas to thrive at Twilio.
Where?
This position is a remote role and can be performed from most locations across North America. If you prefer a physical office it can also be located in our beautiful office at 1801 California St. in Denver, CO. We're very flexible and have a strong remote working culture.
You will also be part of a company that believes in small teams for maximum impact; that strives to balance work and home life; that understands that this is a marathon, not a sprint; that continuously and purposefully builds an inclusive culture where everyone is able to do and be the best version of themselves. We seek people who naturally demonstrate our values, who are challenged by problems, empower others to thrive, and can draw the owl and not be beholden to one playbook.
About us:
More than 2 million developers around the world have used Twilio to unlock the magic of communications to improve any human experience. Twilio has democratized communications channels like voice, text, chat, and video by virtualizing the world's telecommunications infrastructure through APIs that are simple enough for any developer to use, yet robust enough to power the world's most demanding applications. By making communications a part of every software developer's toolkit, Twilio is enabling innovators across every industry — from emerging leaders to the world's largest organizations — to reinvent how companies engage with their customers. Founded in 2008, Twilio has over 1,000 employees, with headquarters in San Francisco and other offices in Bogotá, Dublin, Hong Kong, London, Madrid, Mountain View, Munich, New York City, Singapore and Tallinn.
Twilio is proud to be an equal opportunity workplace and is an affirmative action employer. We are committed to equal opportunity regardless of race, color, ancestry, religion, gender, gender identity, parental or pregnancy status, national origin, sexual orientation, age, citizenship, marital status, disability, or Veteran status and operate in compliance with the San Francisco Fair Chance Ordinance.
In accordance with applicable law, the following represents Twilio's reasonable estimate of the range of possible compensation for this role if hired in Colorado. Please note that this information is provided for those hired in Colorado only, and this role is open to candidates outside of Colorado as well. 
Salary:
Denver/Boulder Metro:
Salary Range: $99,840.00 - $137,280.00
Rest of Colorado:
Salary Range: $87,360.00 - $120,120.00
Additionally, this role is eligible to participate in Twilio's equity plan.
An overview of Twilio's benefits offered is listed below:
Twilio is committed to delivering a comprehensive benefits program that provides support needed for you and your loved ones. It's likely that you don't think about benefits every day; however, they are an important component of your total compensation, and we want you to understand the options available to you so that you can make the most of your benefit dollars.  At the time of this posting, this role is eligible to participate in the following benefits, which Twilio reserves the right to modify at any time for any reason in accordance with applicable law:
Healthcare Insurance and Leave
Prescription Drug

Dental

Vision 

Flexible Spending and Health Savings Accounts

Leave programs for all of life's moments: maternity, parental/bonding, as well medical leave to care for yourself or a loved one
Financial Benefits
Short and Long Term Disability Insurance

Life and Accidental Death & Dismemberment Insurance

401(k) Retirement Savings Plan with a match
Reimbursement Programs & Stipends
$65 per month work-from-home stipend

Up to $50 per month for wellness expenses and activities

Up to $30 per month to use towards books/eBooks
Apply for this job
Tell a friend