UX Team Leader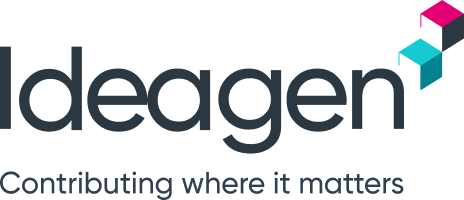 Ideagen
We are looking for a dedicated and enthusiastic UX Consultant who is passionate about inspiring others and is keen to move into a team leader
opportunity
.
You will be key to shape the
conceiving and conducting user research, interviews, and surveys, and translating them into user flows, customer journey maps, wireframes and prototypes both individually and for your team.
Does this Describe you...
Enthusiastic and open to new ideas and out of the box thinking
Driven to succeed and support others to grow
Team focused and have the desire to collaborate
The Role and Responsibilities
Design and deliver wireframes, user stories, user journeys, and low-fidelity mockups optimized for a wide range of devices and interfaces.
Coach and mentor you 2 to 3 direct reports to achieve goals and develop themselves.
Facilitate the product vision by researching, conceiving, sketching, prototyping and user-testing experiences for digital products.
Take a user-centred design approach, incorporating Ideagen's design values to rapidly test and iterate proposed designs.
Knowledge & Experience
Keep abreast of the latest UX methodologies and trends, implementing these in qualifying relevance and practicality ensuring best practices to design solutions for Ideagen's products.
Must be able to provide evidence of practical experience in a digital/web environment focusing on UX and/or formal training.
A strong understanding of accessibility requirements and the practical techniques to resolve related arising issues.
Expertise in UX and design software including Figma, Marvel, Lookback and other relevant software.
What's in it for you?
While we take our work and deliverables seriously, we have a relaxed working environment and we want our people to be rewarded for their hard work. We offer benefits such as 34 days' holidays (inclusive of bank holidays), Enhanced Maternity and Paternity Pay, Contributory Pension Scheme, Free On-site Parking, Private Medical Insurance, Free 200degree coffee shop and many more!
Who are Ideagen?
If you have ever flown in a plane, been in hospital, or even given blood, there is a good chance we've helped keep you safe. For nearly a quarter of a century, we have been providing software solutions to thousands of customers such as the UK NHS, Virgin, PwC, Emirates, Heineken and even Harvard University. We are not a large faceless corporation, but we are not a fly-by-night dot com company either. With more than 750 employees in multiple locations across the UK, USA, Dubai, Malaysia, and Bulgaria – not including our global Partner Network – we're one of the most exciting and fastest growing software companies in the world.
Apply for this job
Tell a friend