UX Writer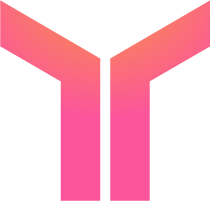 Tendo Systems
Tendo's UX and Product Design team is looking for someone to bring our apps to life with a personality that feels authentic, sympathetic, lighthearted, and human. This person should be a technically proficient writer, experienced in writing copy for user interfaces, with a style that is thoughtful, and succinct. This person will collaborate with a team of designers, researchers, product managers, and engineers.
About Tendo
What if technology could help build a healthier world? What if scheduling a doctor's visit was as easy as reserving a table? What if doctors could spend more time healing patients and less time entering data? What if…?
At Tendo, we are reimagining what is possible in healthcare. We are a software company on a mission to deliver exceptional healthcare experiences, better clinical outcomes, and greater efficiency for patients, caregivers, and providers. By bringing continuity to healthcare's complex and disconnected landscape, we see an opportunity to build a healthier, more connected world where seeking, delivering, and managing care is frictionless.
Job Location
This role is currently remote. Tendo has hubs in San Francisco, CA, Salt Lake City, UT and Philadelphia, PA. Ideally we would prefer a candidate in one of these locations, but it's not a requirement.
Responsibilities
Create, document, and own the writing style for Tendo's applications. Help people who use Tendo feel welcome, empowered, and included
Write copy that's clear, concise, and consistent across multiple applications and touchpoints
Offer a content strategy perspective throughout the product development process
Influence strategic decisions across, and within products to improve the overall experience
Ensure consistency across applications and the platform
Align tone and writing with Tendo's mission and values
Requirements
5+ years professional writing experience
Demonstrated UX writing experience
Excellent writing and editing skills, with an eye for small details
Experience writing copy for web/mobile products
Proven ability to collaborate successfully with cross-­functional partners
Ability to work independently in a fast-paced environment
Ability to both provide and receive constructive criticism, and an appreciation for its importance within the creative process
Passion for Tendo's mission and empathy for our diverse community
Portfolio of writing samples
Nice to gave
Experience with healthcare and medical writing are a plus
Experience writing for social impact products or audiences is a plus
Solid understanding of email marketing and social channels are a plus
Experience writing stories or more long-form editorial content
A great sense of humor
Tendo is an equal opportunity employer. All qualified applicants will receive consideration for employment without regard to race, color, sex, sexual orientation, gender identity or expression, religion, national origin or ancestry, age, disability, marital status, pregnancy, protected veteran status, protected genetic information, political affiliation, or any other characteristics protected by local laws, regulations, or ordinances.
Apply for this job
Tell a friend