UX Lead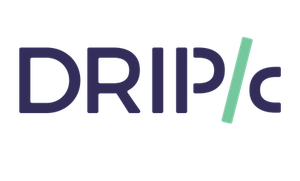 Drip Capital
As a UI-UX Designer, you will be responsible for delivering the best user experience ensuring customer
satisfaction and loyalty. You will be working with customers and product managers to understand their
requirements and design intuitive customer interfaces that simplify product usage and help achieve
important business objectives.
Your day-to-day tasks will consist of conducting user research and interviews, understanding business
requirements and technical limitations, and translating them into user flow, customer journey maps,
wireframes, and prototypes. You will also be expected to design the overall functionality of the product
and in order to ensure a great user experience, iterate upon it in accordance with user-testing.
Your Role:
Work closely with Product managers, engineering team, and designers to conceptualize intuitively, delightful, pixel-perfect interfaces and visual design artifacts with the user in mind
Conduct customer interviews and research to understand their needs and pain points and help identify the best solutions
Design and iterate design at multiple levels of fidelity - sketches, wireframes, information architecture, and mock-ups within short timeframes
Identify design problems and devise elegant solutions
Make strategic design and user-experience decisions related to core, and new, functions and features
Communicate the design effectively to end-users and internal stakeholders through clear presentations and working prototypes
Establish and promote design guidelines, design thinking, design process, and standards throughout the organization
Stay updated with design innovations, conferences and Implement industry best practices.
Our Checklist: 
5 years experience in designing UI/UX for a digital product
Strong aesthetic sense and attention to detail
Familiarity with the standards followed on Web, Android, and iOS platforms
Strong communication skills
Experience with Information Architecture is a bonus
Good knowledge of working with design tools like Adobe XD or Figma etc.
Apply for this job
Tell a friend