Senior Product Designer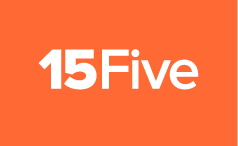 15Five
OVERVIEW 
As a Senior Product Designer you will be responsible for leading Design System efforts to ensure 15Five's solutions remain best in class. You will collaborate closely with Engineering partners and the design team to define the strategic direction of the design system. You'll operate autonomously within your team, leading the team vision and helping shape its roadmap and goals. You care about having a meaningful impact on the business overall and take pride in using Best-Self Management as a guide for your continued development.
OUTCOMES
Level-up our existing design system within the first 6 months. 
Conduct an audit of our products and design library to identify gaps in the existing Design System
Define the Design System's short and long-term strategy and roadmap by aligning it to the goals of the organization
Work closely with engineering partners to prioritize components for development in our component library




Enable the scaling of our design system
Own the Design System roadmap across web and mobile products
Prototype and lead the design of patterns and components in our Design System in collaboration with other designers and engineers
Lead the development and delivery of our Design System in our product offerings
Serve as a resource for other designers and engineers on the best way to build accessible products using our Design System; a significant part of this role is helping set other designers up for success
Develop comprehensive documentation for component specs and usage 
Partner with design leadership to propose and implement processes for gardening and introducing new components into the Design System
Socialize and communicate updates with Design, Engineering, and Product partners
Uplevel org usage of Figma and facilitate the transition of our documentation, structure, and component tracking as we upgrade our subscription
WHAT YOU'LL BRING
Minimum 3 years of experience in a Product Design, UX, or UI role
At least 1 year owning or contributing to a design system
Experience working on SaaS and/or B2B products
Experience advocating for design quality, systems, and internal tooling
Experience designing accessible interfaces that meet accessibility standards like WCAG
Ability to navigate to communicate the value of your work and drive its adoption
Comprehensive understanding of best practices for information architecture and design
Strong knowledge of usability principles and techniques
Experience working autonomously on large-scale projects, communicating timelines, and navigating ambiguity
Advanced knowledge of Figma, including shared libraries and design system analytics tools
A track record of working collaboratively with design, engineering, and product to deliver product solutions
COMPETENCIES
Growth mindset
Ability to work in fast paced environments
Strong visual design skills including hierarchy and accessibility
Excellent communication, presentation, and collaboration skills
A portfolio demonstrating your ability to develop well-considered and robust components libraries
Systems thinking with a cohesive strategy toward implementing and maintaining design patterns, guidelines, principles, and component libraries
Solid foundation of user research and user testing
SAMPLE WEEK IN THE LIFE
Monday: Start the week with the company Boost to hear important announcements, review team priorities and sync with your engineering partners, then dive into deep work on squad projects.
Tuesday: Join the design critique for internal feedback before further work, then spend the day doing deep work based on team feedback.
Wednesday: Conduct meetings with design system stakeholders to validate patterning decisions. Share and socialize updates to the Design System in the design team channel. Check-in with your engineering partners on implementation progress.
Thursday: Spend meeting-free Thursday focused on refining designs and documentation that need to be ready before the next sprint, finishing with a 1:1 with your manager.
Friday: After Question Friday at the company Boost, finalize designs and assess your priorities for the following week. Finish the day by submitting your 15Five Check-in.
ABOUT 15FIVE
Founded in 2011, 15Five equips HR leaders to play a strategic role in their company's growth. HR leaders use 15Five to combine engagement, performance, and OKRs on one platform so they can make insightful decisions and take strategic action. Unlike other 'command and control' performance systems, 15Five uses the latest in people science to turn managers and employees into self-driven owners of performance and engagement. To further the impact of talent on company growth, 15Five also provides education, coaching, and community for HR leaders, managers, and employees. HR leaders at over 2,800 companies, including Credit Karma, Spotify, and Pendo, rely on 15Five's software and services to make their talent a growth driver.
At 15Five we focus on building a diverse team that prioritizes inclusivity and celebrates everyone's unique identity. We are proud of our thriving hybrid culture that supports a remote-first workplace balanced with distributed office hubs, and annual opportunities for all employees to connect in person. We also offer: full Medical, Dental, and Vision, employer paid Term, Short Term and Long Term Disability, paid Sick Time Off, Military Leave, Jury Duty Leave, Unlimited Vacation, flexible work arrangements, up to 16 weeks Paid Parental Leave for birth and non-birth parents, Bereavement Leave, therapy and relationship counselling, weekly Best-Self Time, monthly stipend for wellness, monthly reimbursement for phone and/or internet, Sabbatical Program accessed at 5 or 7 Years and Retirement Account Program with 4% match at 6 months employment. We also provide extensive training and development such as strengths discovery and alignment and Manager specific development opportunities.
For more information see:
Reading over the role description and feeling like you don't check every box? That's okay; if you think you have what it takes but don't necessarily meet all the criteria, please apply—you could be exactly who we are looking for!
Apply for this job