UX Designer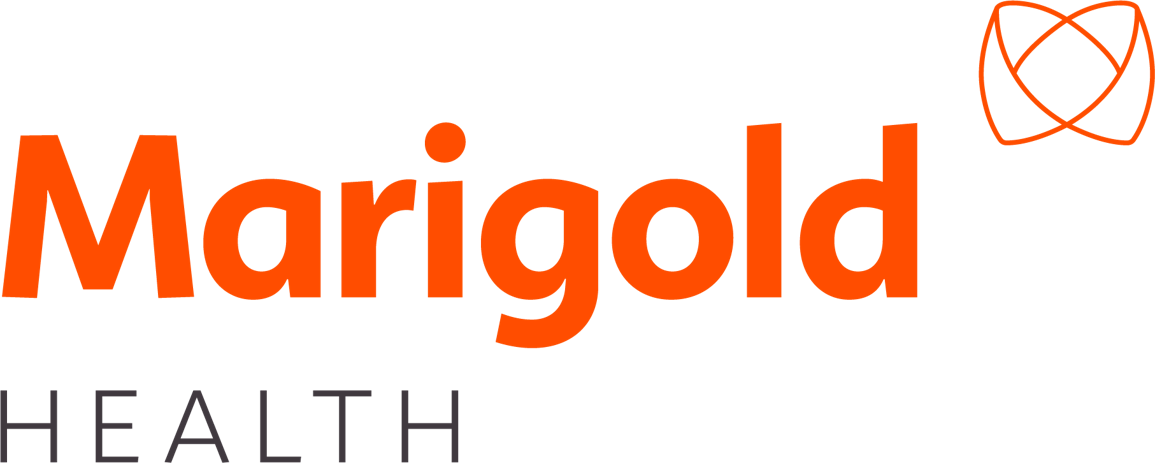 Marigold Health
Marigold Health is looking for our first designer to lead UI, UX, and Service Design as we expand our product and support network nationally. You will work closely with product, engineering, clinical operations and other stakeholders to create compelling and effective product designs that empower the patients who are most likely to receive the least support in their health and recovery journeys. This will be an individual contributor role with the opportunity to grow and manage as the team expands. If you are an all-around designer who is equally adept at visual and UI design as you are in research and usability testing, and who is excited by the opportunity to use design to improve people's health and lives, we want to hear from you.  
Marigold Health exists to give every person with a mental health or substance use condition a place to feel heard.? We have designed an asynchronous-first treatment program where patients support each other. We believe peers, individuals in recovery themselves who have received training to support others, can empower and engage those least likely to interact with current forms of care. 
What You'll Do
Develop compelling and thoughtful user experiences and designs (user interface designs, interaction models, prototypes, task flows, etc) including:  
Key flows involving our patients, employed peer coaches, and external care providers.  
Processes for patient outreach and retention, together with corresponding internal workflows for Marigold staff 
Visual design of physical (e.g. fliers, swag) and digital (app screens, website assets) collateral 




Develop and oversee user research including:  
Processes to continually collect user feedback, conduct research interviews, and establish standards for documentations 
User behavior analysis and research question prioritization to construct research plans, including interview guides and relevant research tools 
Guiding product decisions by translating research into actionable insights 




Build on established design principles and best practices to create Marigold-specific style guides, graphic assets and design standards 
Your Skills
5+ years full-time work in UX design and research 
Rapid prototyping abilities across a suite of design tools (e.g. Sketch, Zepplin, Figma). Experience taking low-fidelity mockups to wire-frames and ready-to-build designs. 
Comfort with integrating input cross-functionally to finalize design specifications, including clinical strategy, engineering, marketing, and data science collaborators.   
Broad visual and graphic design skills across multiple mediums.  
Experience with usability testing 




Nice to have 

End-to-end experience taking research all the way through launch and continuing iteration  
Design skills in both web-based platforms and mobile apps  
Research in a healthcare setting, including handling Protected Health Information (PHI)  
Quantitative data analysis  
Fluency in Spanish  
Who You Are
Motivated by our mission to give every single patient with a mental health condition a unique voice   
Professional and patient when interacting with internal and external stakeholders 
Comfortable breaking large, ambiguous problems into concrete experiments   
Proactive in self-directing work to areas of high impact  
Methodical and organized despite an unstructured environment   
Respectful and empathetic when researching sensitive or stigmatized topics 




Reporting, Schedule and Location: This is a FT opportunity reporting directly to our Chief Product Officer. Most team members work virtually from home and are located on the east coast and internationally. You can work remotely where n n the US, but should expect to be available during east coast hours and occasionally travel to the company's office in Boston, where our HQ is located, whenever COVID-19 restrictions ease. Travel costs will be covered by the company. We also have an office in Delaware.   
Why You'll Love This Role
Be directly involved with saving lives by deploying a first-of-its-kind treatment model     
Experience your designs in action, impacting patients rapidly and iteratively 
Have a scalable impact as we expand nationally, using our technology to expand Marigold's reach      
Contribute to and gain expertise from a diverse, interdisciplinary team that includes clinicians, data scientists, and peer workers 
Opportunity to shape and grow the design function at the company as the first full-time designer 
Compensation, Benefits and Culture
The base salary range for this role is $110-140K, depending on experience. As part of our founding team, this role will include ownership equity.   
Comprehensive healthcare coverage, including fully covered premiums for individuals (with the option to cover dependents for a cost) and a dedicated mental health benefit    
4 weeks of PTO    
Computer and equipment provided    
Company travel budget and professional development budget   
After you submit your application, it will be reviewed by the hiring manager and select members of the team. If it seems like we're a good fit for each other, we will follow up and schedule a 15-30 minute phone call with one of our leaders to get to know you.   
If we jointly decide to move forward, you can plan to (virtually) attend a 45 video interview with the Chief Product Officer. The final stage would be to meet (2-4) other members of the team via video conference for additional conversations about your approach to collaboration, your relevant experience to current projects, and alignment with our values. All in, you can expect the time commitment for this stage to be 3-4 hours of synchronous interaction, scheduled to fit your needs.   
If you complete interviews, we will provide a decision or clear next step within five business days.   
We are ready to hire as soon as we find the right candidate. We can't wait to meet you!   
Marigold Health is?an early-stage, rapidly growing startup?providing services for?a range of community based mental health and substance use treatment providers as well as national health insurers.??We collaborate?with leading investigators at Brown University and Johns Hopkins and have been publicly recognized by the National Institute on Drug Abuse?(NIDA) and the American Psychiatric Association.??    
Our program is a combination of 1-1 coaching and 24/7 anonymous chat support groups accessed over phone, SMS, and app/web. On the backend, proprietary natural language processing tools scale our peer workforce by augmenting group moderation, automating patient outreach, and sending sentiment-based "alerts" to coordinate care with other providers. Following strong results from our first clinical studies, we are entering a period of rapid growth, and expect to expand from 2 states today to 12 by this time next year.   
Our core values are?authenticity,?candor, and?ambition. Inclusion is at the core of what we do. We're working to bring care to the most underserved and stigmatized patients. We actively welcome applicants from a wealth of different backgrounds (including but not limited to race, gender, educational background, and sexual orientation). We must have diversity on our team and in our mindsets to be successful in moving the needle on the deeply entrenched and systematic challenges we face.      
Marigold Health is an equal opportunity employer.    
Apply for this job
Tell a friend