Head of UX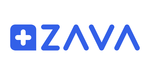 Zava
About Zava:
Since our inception in 2011, we've been on a mission to provide our patients with healthcare that is dependable, affordable, and a fraction of today's cost. To date, we've provided over 5 million consultations across the UK, Germany, France, and Ireland. 
We began our mission with an asynchronous approach to healthcare. Patients fill out a short medical questionnaire for review by our in-house doctors and once approved the appropriate medication is sent directly to their door. Our approach has been successful in removing the time and effort needed to visit a GP in person and in treating a high volume of patients within a relatively short space of time.
Our pharmacy is busier than ever but since our $32m investment in 2019, we have been adding to our offering to become a more holistic healthcare provider. Now, we offer live one-to-one video consultations in Germany through our iOS and Android apps, have white-label partnerships in the UK, and are constantly looking at ways to do more for our patients. 
We have ambitious growth plans at ZAVA, after a second successful round of investment and following the completion of two exciting acquisitions in Germany, and we are now in the early phases of developing partnerships with statutory healthcare providers, as well as health insurers so that we can offer our services with reduced costs to our patients. 
We aim to be Europe's biggest digital healthcare platform by 2025.
About the role:
We are looking for a Head of UX to join our Product and Technology practice to drive our innovative services across our diverse customer segments.  
This remit encompasses customer experience (UX), product design (UI) and exploration (R&D). It naturally acts as the internal voice of the external users  - patients and doctors - creating digital products and tools they love and become ambassadors in their own way.
We are seeking to guide the evolution of our healthcare platform, making sure it is able to power efficient, safe and compliant clinical services for our patients and partners.
This role will work across our external and internal tools as well as the set of backend systems that connect us into the wider healthcare ecosystem across Europe. Further, you will lead a dynamic and energetic team of designers to ensure that the platform services we are creating support the customer experiences we are driving for.
You will need to become an expert in the health services we offer, the data we collect, our clinical needs and our growth potential.  You will help us bake this insight into the way our products and platform are designed. This is at the core of what we need to help us deliver efficient, personal and dependable healthcare.
This crucial role is as much about creating the strategic direction for ZAVA, as it is about organising ourselves for efficient execution and management of our product catalogue. 
In summary you will:
evangelise the value of user centric design practice and outstanding patient experience - inspiring your team and other disciplines; engineers, marketers, doctors, financiers and ops people to push the boundaries of what great healthcare looks like.
help everyone in the business see through the eyes of real people - understanding their context, motivation and needs - so they can create better products and experiences
develop a culture of failing fast and learning fast so ultimately teams are empowered to ship quality product with great experiences at pace
lead teams to solve customer problems in a way that moves business metrics too
support and nurture the UX designers with 121's, coaching and guidance - enabling them to support and nurture their reports in turn
collaborate with the Chief Marketing Officer to advocate for and develop the ZAVA and partner brand identities
Top 3 things we're looking for:
A natural leader, coach and people manager
A practise builder that values both design systems and process whilst being both reactive and visionary
Strong experience in creating long-term product impact for patients and doctors; a champion of great UX
What can you expect from working with us?
Chance to influence the future of healthcare - It is through technology that ZAVA has been able to make efficiency gains in the healthcare sector. To continue pushing boundaries and expand the company, our platform needs to evolve and grow and you will play a significant role in deciding what we do next.
Working across europe in multiple countries, taking on the challenge of creating one 'global' service but with local needs and variations
Collaborate and guide talented individuals from a wide range of backgrounds. We have clinicians, pharmacists, a doctor turned developer as well as the usual folk you'd expect in a tech company.
A fast paced entrepreneurial environment. You define how you want to contribute to the company.  You and your team decide what is important and navigate the ambiguity that comes from being in a rapidly developing sector going through a lot of change - further accelerated by a global health crisis.
Work on real user problems. From patients in a hurry to doctors running digital consultations, you will  lead the design team to solve problems that have a real impact on people's life.
Day-to-day the work will encompass: 
leading the UX practice and co-ordinating the many activities that support all of ZAVA
coaching and mentoring the design team and building experience and expertise
directing product design across a wide range of services, acting as the voice of the users and being accountable for their status in the organisation
evangelising our product culture through the implementation of the UX strategy and solid working practices
running exploration projects, alongside discovery/development work
translating ideas into strategy and features, and follow product development from start to finish ensuring we launch well and to specification
designing and implementing optimisation strategies for effective conversion
collecting and analysing feedback from customers, stakeholders and other teams to shape requirements, features and end products
making creative recommendations to expand product base and impact to end users
being a great facilitator who consistently makes sure everyone in the team has what they need to deliver great customer outcomes
running customer research processes with both quantitative and qualitative methods as part of product discoveries
working closely with product managers across the product catalogue
working closely with stakeholders to understand regulatory requirements and how they impact our products and services
For this role you need to: 
have a track record of leading and inspiring design teams
have close experience working with digital products in B2B and BC2 sectors.
have worked closely with agile teams
collaborate deeply with your core and wider team, to set the right direction for the team and to make sure we build the right thing and build the thing right.
have great empathy and an ability to deeply understand our customers, colleagues, market, and competitors (as well as the healthcare technology ecosystem).
have at least 8 years of design experience in fields such as SaaS, eCommerce, and regulated industries (MedTech ideal), whilst leading product design teams
have at least 5 years of leadership experience in an international environment and across multiple sites
have strong analytical, strategic, and coordinating skills
ideally, speak German and English (desirable but not essential)
Your experience will be: 
a proven Head of UX, or similar role.
management of the entire product lifecycle
a background in product design and user experience, with healthcare preferred
Your line manager will be:
Chief Product & Information Officer
Your application journey will be:
a call with Talent (20 minutes)
an introductory call with CPO/CIO
a panel interview (includes challenge presentation)
a final interview with CEO
Apply for this job