UX Designer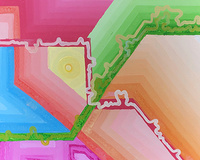 StartupLandia
Short Term High Impact Contract Position - Approx 1 - 2 Months of Work


We have a business operations software suite built in rails and react that needs a little more UX love. The interface and overall flow was built based on a designer's mocks and for the last 6 months, our interface engineers and business team have performed design and product management functions.


StartupLandia is looking for a sharp UX/Visual design type to spend time in person with a Chicago based team to improve this system.


Responsibilities

- Review user stories and provide feedback about how to take the software from 80% awesome to 95% awesome.

- Sit and work directly with business operations team to notice aspects of the software's usage that no one is really aware enough to provide direct feedback about.

- Create new mocks or provide granular feedback about current interfaces.

- Establish metrics for understanding if the software adequately meets business needs.


Qualifications

- Bachelor's degree or equivalent in Human Computer Interaction (HCI), Design, or a related field of study.

- 3+ years of experience in design

- Proficient in visual design, wireframing tools and awareness of business operations versus consumer web software.
Apply for this job
Tell a friend