UX Designer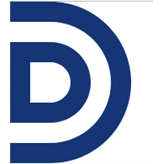 Diet Doctor Sweden
Are you someone who likes to make the world a better place by helping others, and not content going to work designing yet another service that people don't really need? 
Our mission
Diet Doctor was founded by Andreas Eenfeldt (M.D.) with the long-term goal of empowering people everywhere to dramatically improve their health. More than one billion people suffer from health issues related to type 2 diabetes and obesity, for which they're often personally blamed and rarely given the support they deserve. We aim to change that.
We're fully funded by our members, so we don't need to show any ads, sell any products, or take any industry money. This also means that we have zero external investors, and are instead owned by the 40+ people who work here – and we offer all employees the possibility to buy a stake in the company regularly.
What have we achieved so far?
Profitability for years, self-funded, no VC investment, and lots of cash in the bank.
The by far largest keto and low-carb site in the world.
About 5 million monthly visits, 55k paying members and 40+ full-time co-workers.
What you'll do
Scope, plan and lead UX and design activities to ensure our products are extremely simple, user-friendly and inspiring to use across platforms.
Work hands-on, creating interface and visual design solutions from concept to shipping.
Partner directly with product managers and engineers to implement new features and ensure high quality standard.
Develop and refine our design guidelines.
Help us attract and recruit designers.
What's in it for you?
Meaningful work: The opportunity to shape UX design at Diet Doctor - creating world-class products that could dramatically improve the health of a billion people.
Meaningful relationships: Be part of a massively driven, ambitious, and kind culture filled with people who want to do good in the world. We try to optimize happiness by keeping track of employee satisfaction (Officevibe), using a minimalist workflow process (Kanban), minimizing meetings, and allowing for long uninterrupted blocks of work-time.
Rapid growth: You would be our first UX designer with big opportunities to take on challenging tasks and grow. We'll give you lots of responsibility but also the support you need to do great things and learn fast. We urge you to keep growing and the company will happily pay for courses or conferences you want to attend. 
Great compensation: Market-level salary, overtime pay, office bonus, and owning a meaningful part of the company through our employee stock offering (you've not heard of a better stock program).
Who you are
A track record of shipping products with great UX, you have at least 3 years experience as a UX designer.
Love making products that are super simple and inspiring to use - not content with "good enough" but strive for world class usability, and you are able to rationally explain your design decisions.
Enjoy working across platforms (web, android, iOS).
Smart, driven and hard working. 
Belief in the importance of our values: trustworthiness, simplicity, inspiration and goodness.
Strong desire to do something meaningful.
Love to work independently and to get things done fast with consistently high quality.
Thrives in a fast-paced and unstructured environment. You're a strong storyteller and you build cases with data.
Excellent written and spoken English.
Apply now
Please attach your portfolio when applying.
This is a full-time position, working primarily from our beautiful and airy Swedish HQ here in Stockholm, at Vasagatan 40, just opposite the central station.
Do you currently live somewhere else but speak excellent English? For exceptional candidates we will help with your move here, finding a place to live and sponsor your visa.
Timing not perfect? Reach out anyway – we'll wait for the right person.
Apply for this job
Tell a friend