UI/UX Designer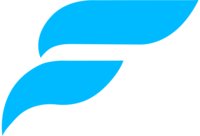 Finoramic
Feel like your financial app should be more intelligent and better designed?
At times, feels like having no control over your finances?
Would love a chance to redesign how we interact with our money?

Come, work with a team of digital natives with prior experience building financial products at Google, Rediff, and Freecharge.

Other than Awesome design skills An Ideal Candidate
- Will be self-motivated & enthusiastic about their work
- Have an understanding of basic financial concepts
- Not shy away from experimenting & exploring a new dimension
- Easily articulate his design choices to the team
- Shall work with cross-functional teams (tech, product & marketing)

To Apply please start by sharing your portfolio and a small write up about
- Why you chose design as your career
- What you want to change in current banking/finance apps and why.

You can also email directly to sachin@finoramic or ninad@finoramic.com.
Apply for this job
Tell a friend